Think and Grow Rich Mastermind
Experience the
Power of the MasterMind!
A Unique Opportunity for Personal & Business Development!
A 7-Week Study Specifically for Business Leaders and Entrepreneurs
If you had the opportunity to study the thinking of one of the master thinkers alive today would you take it?
If that very same opportunity allowed you to share ideas, goals, challenges and develop potential profitable relationships with like-minded business leaders, would you take it?
During this dynamic 7-week study, you will learn how to apply to your life and business the foundational principles of Napoleon Hill's number one selling book, "Think and Grow Rich."
This seven-week, in-depth study will afford you the opportunity to join forces and mastermind with a unique group of like-minded individuals who are focused on taking the results, in every area of their life, to a new level.
Together, you will learn how to achieve your goals through the practices and principles of desire, faith, autosuggestion, imagination, decision, persistence, the subconscious mind and the seven basic fears, as written by Napoleon Hill himself.
The results will astound you as you watch the lives and businesses of your MasterMind group improve from one week to the next.
We meet every week at the same venue or online.
Meetings will not exceed 90 minutes in duration, please allow for discussion afterwards - up to 2 hours in total.
Please select your prefered day and venue in the ticket options:
ONLINE: runs each week at the specified day and time. See ticket options for the next dates available. If there is no online program at the time you wish, please let me know.

If you would like me to consider running a Think and Grow Rich Mastermind group customised to your business, please contact me directly jill(at)jillhutchison.com.
PERTH - I run Think and Grow Rich mastermind sessions at my home office in Duncraig and in MineSpace in West Perth. See ticket options for specific details.
You will attend the same group for the seven weeks of the program.
One meeting per week at the same time and venue each week.
"The Think and Grow Rich Mastermind is exactly what I needed, exactly what I was looking for. The Think and Grow Rich class with Jill Hutchison is amazing. If you really want to achieve your goals and get to where you want to get to, spend some time with Jill."
Disha Saxena, Founder and Director of Digiminer, Perth

"Doing Think and Grow Rich with Jill Hutchison has been amazing and had a very, very positive effect on my life! It has opened up a whole new world for me and given me more direction. I know now what I want to do with my life. I am more positive about taking the steps that I need to take to achieve my dreams."
Myrna Henderson, Perth, Western Australia
"While doing the Think and Grow Rich Mastermind with Jill Hutchison, I have accomplished more in my role as a partner in our family business in the past 3 months than I have in the past 12 months. " Debbie Daw
"I am both thanking you and cursing you for making me think hard and challenging me the way you have – because you have moved my frame of reference!"
Charles Barnard

"Jill has expanded my thinking way beyond what I had ever imagined by challenging ideas, removing self imposed boundaries and opening up my mind to new possibilities and opportunities.
She literally brings the creativity right out of you, turning ideas you thought impossible into reality. She has taken my business plans to a new level". Kevin McAfee

Think and Grow Rich Mastermind with Jill Hutchison only $197 includes your own copy of
Think and Grow Rich.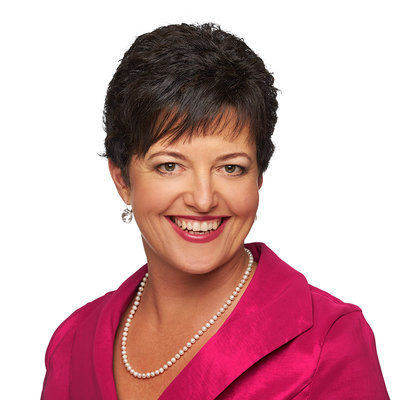 CONTACT DETAILS: Jill Hutchison 0419194323 jill(at)jillhutchison.com
" I was blessed to get a coach that had a personal connection. Jill's got a sensitive way of seeing what you're hiding and knowing how to retrieve it. She sees the blockages you're experiencing. She knows how to excel you so you can live your brilliance. I have faced and overcome incredible fears. Having an acountability partner is what makes me excel.
I am really blessed to have crossed paths with Jill and to be coached by her."
Liza Joubert, Events from the Heart and Owner of Jo-Jo Water Tanks

Evolve Dynamic Pty Ltd

This event is currently closed and no contact details are available