Getting Playful: Learning in games......

QSITE invites you to hear from renown educators

:
Getting Playful: Learning in games, through games and about games
Venue: Institute for Professional Learning, Sunshine Coast University, Sippy Downs
Cost: Members $55 - Non-members $65
Why you should attend (PD Certificate emailed after event):
See examples of using world of Warcraft, Minecraft, OpenSim and 3D GameLab in teaching and learning across a range of curriculum areas including STEM, English and SOSE. Engage in dialogue with the teachers who have actually been doing this for several years.
Unpack the buzzwords gamification, game-based learning, learning in games, quest based learning through classroom examples. Explore how using these approaches affects pedagogy and assessment.
Tap into shared resources.
Build your network and engage in conversations about managing the implementation of game based learning.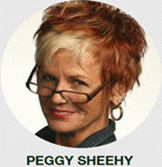 Peggy Sheehy is a classroom teacher, library media specialist, international speaker and consultant on the use of virtual worlds and games in education. Most recently she is spearheading the co-authored (with Lucas Gillispie ) World of Warcraft (WOW) in School Project and has taken a complete game based curriculum and aligned it to the compulsory common core standards. Sheehy understands the barriers to acceptance of new, cutting edge teaching practices, and forges a path for others in her public middle school. A regular presenter at the world famous ISTE conference, she has delivered the keynote address at many major conferences this year, addressing topics as diverse as mobile learning, citizenship, Internet memes, teacher burn-out, as well as her forte - game-based learning.
http://wowinschool.pbworks.com/w/page/5268731/FrontPage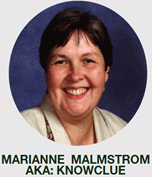 Marianne Malmstrom is a teacher redesigning learning spaces to more closely resemble the real learning that kids are doing online out of school. Using a variety of virtual worlds and MOG's she and her students are exploring the role of play in developing essential 21C skills and fostering online safety and citizenship.
http://knowclue.wikispaces.com/Marianne+Malmstrom
http://morrowcamp.x10.mx/index.html
Bron Stuckey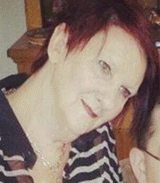 Bron has been engaged in the educational community and games in learning development for the past 15 years. She is a post doctoral research fellow of the Arizona State University Center for Games & Impact and has been a global lead for the Quest Atlantis program for 11 years.
She has worked to explore virtual worlds, games in learning and how we can cultivate identity, agency, citizenship, leadership, and community for students and teachers. Her role in the global communities of PLANE, Massively Minecraft Project and Quest Atlantis has led to some breakthrough understandings about how gaming and digital citizenship needs to be treated as a 'lived curriculum'.
Lindy (McKeown) Orwin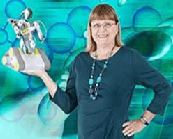 Lindy is a Postdoctoral Research Fellow for the Remote Access Labs for fun, innovation and education (RALfie) Project which in developing a system for STEM learning:
*Incorporate gaming concepts into educational settings
*Support collaboration and communication between learners
*Create experiential learning opportunities with remote accessed laboratories
As an award winning leader in the use of technology in education with extensive international experience, Lindy has a long history of innovative use of technology across all education sectors. Lindy is dedicated to discovering, demonstrating, documenting and sharing the power of technology to enhance, enable, amplify and transform learning. Her activities include project management of online research and development activities; designing, developing and facilitation innovative online learning programs; and creating technology mediated learning environments that incorporate remote access labs.
This event is currently closed and no contact details are available