Shaktipat Intensive in Sydney

The Global Siddha Yoga Shaktipat Intensive
in honour of Baba Muktananda's Mahasamadhi 2017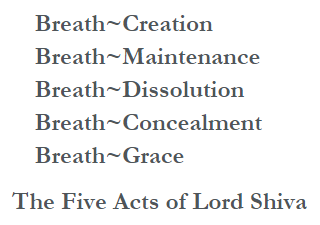 The second scheduling of the Global Siddha Yoga Shaktipat Intensive will be held at the Siddha Yoga Ashram in Sydney on:
Sunday 29 October at 8:30am - 6:00pm 
The Siddha Yoga Shaktipat Intensive is the primary vehicle through which Gurumayi awakens the seeker's inner spiritual energy, Kundalini Shakti.
For many Siddha Yogis, participating in the Shaktipat Intensive every year is a powerful and transforming spiritual practice. It gives momentum to your journey, strengthens your sadhana and expands your awareness of the divine Self.
To register for this event and purchase your lunch, please click on the Book Now button below. 
Please note:  We have limited capacity to cater for special dietary requirements. If you have special dietary requirements, especially food allergies or intolerances, you are invited to bring your own vegetarian food. If you have questions, email registration@siddhayoga.org.au
© 2017 SYDA Foundation®
GURUMAYI, (Swami) MUKTANANDA, SIDDHA YOGA, and  SHAKTIPAT INTENSIVE are registered trademarks of SYDA Foundation®. They are used here under licence by Siddha Yoga Foundation Limited.
This event is currently closed and no contact details are available