WIRED OPEN LABS 2017 Workshops: Taxidermy for Beginners


The WIRED Lab introduces NATALIE DELANEY-JOHN from REST IN PIECES as SHE presents AN INTRODUCTION TO TAXIDERMY as part of the Wired Open Labs Workshop Series 2017.
Let Natalie take you on a journey of discovery in a two-day introduction to the art of taxidermy.
Introductory class suitable for both complete beginners and those with some prior experience.
On the day, each student will be given their own mouse to work on as they are guided step-by-step through the correct techniques and processes for skinning, preserving and mounting a standing specimen. When the class is over everyone gets their own standing mouse to take home and an amazing experience to remember.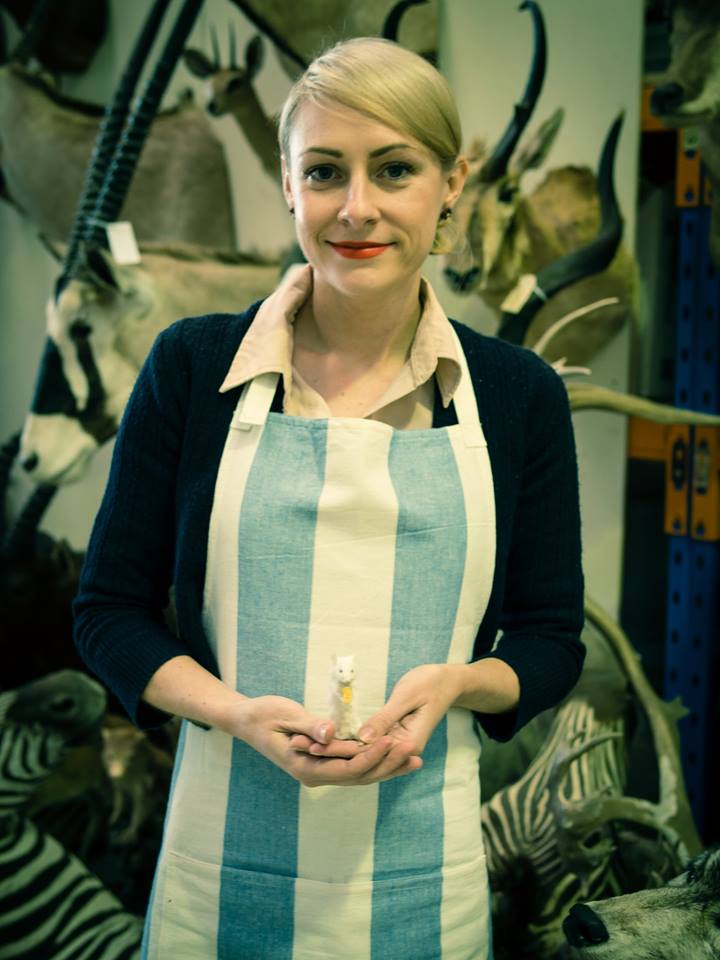 IN THIS TWO DAY WORKSHOP YOU WILL LEARN:
Get up close and hands on with the art of taxidermy

H

ow to turn your specimen in to a piece of art that is full of life and character!

The correct technique and process of skinning and preserving and mounting a standing specimen.
Who Should Attend?
Adults with a curious mind. If you are under 18 please contact us prior to booking.
What You'll Get
Your own specimen to work on (of course, your creation is yours to take home at the end of the weekend!)

All materials are provided, with an option to purchase take home kits on the day as well.

Refreshments and food.

An amazing experience amongst like-minded people.
What to bring 
Extra layers in case the space gets warm or cool.

Camera or camera phone. And get ready to #restinpiecestaxidermy and feel free to add @restinpiecestaxidermy to your instagram.

A strong tummy.
DATE & TIME
Skinning: Saturday 9th September 2017
12.00pm - 5.00pm

Mounting: Sunday 10th September 2017
12.00pm - 5.00pm
Location
The Visual Arts Studio, The Arts Centre Cootamundra
18-20 Wallendoon Street, Cootamundra, New South Wales 2590
 
cOST
$600 per ticket (GST inc)
$675 with a take home kit (GST inc)
18 places available

Take Home Kit contains the following:
Frozen Mouse

Tools for skinning and mounting your specimen

Products for preservation

List of instructions used on the day
Please note: if you are flying in for the workshop and want a take home kit, you will need to have checked-in baggage as the sharp items will not be accepted in hand luggage.
Contact Details
Anna Schoo | The WIRED Lab | anna@wiredlab.org

__________________________________________
ABOUT NATALIE
Natalie Delaney-John has traveled far and wide to learn the art of taxidermy and has been mentored by some of the world's best and most awarded taxidermists. Now an award-winning taxidermist herself, she is the proud founder of Rest in Pieces, which launched Australia's first taxidermy workshop, talks and DIY Taxidermy Revival Kits.

In 2016 the R.I.P team expanded to bring you Skeletal Articulation and Intermediate Taxidermy classes.

2017 is proving to be even larger with the team now growing to five teachers and spreading their wings to bring you a new beginner entomology class.

Rest in Pieces has been featured on SBS, ABC and Channel 10 television, in print in the Age and the Guardian and regularly appears on-air with both local and national radio stations.

www.restinpieces.com.au


__________________________________________
This project has been assisted by the Australian government through the Department of Communication and the Arts' Catalyst—Australian Arts and Culture Fund'.
The Wired Lab is supported by the NSW Government through Arts NSW.
This event is currently closed and no contact details are available