Reach: Push your clinical skills to the next level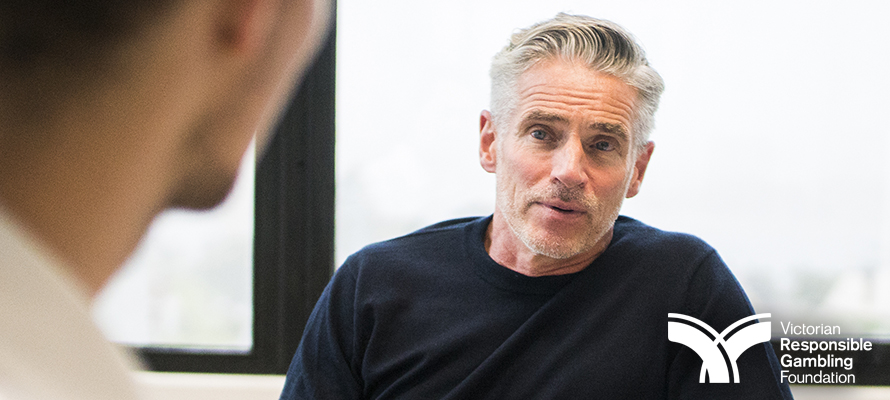 Pulitzer Prize winning author Thomas Friedman recently observed, "The era of average is over. In the 21st century, everyone is going to have to find something extra to stand out in their field." What can mental health and substance abuse professionals do to enhance their performance?
Available evidence makes clear that clear that attending a typical continuing education workshop, specializing in the treatment of a particular problem, or learning a new treatment model does little to improve effectiveness.
Over the last decade, Scott D. Miller, Ph.D., together with colleagues at the International Center for Clinical Excellence, have been tracking the outcomes of thousands of clinicians around the world.  Along the way, they have identified specific practices that separate highly effective from average clinicians.  How much better are these top performers?  On average, they achieve 50% better outcomes than their equally trained and credentialed peers.  What's more, the best have much lower dropout rates and deliver better and more consistent outcomes across a range of client diagnoses, presenting complaints, and motivational levels.
In this two-day workshop, participants will learn three specific strategies that separate the good from the great.  Attendees will not only learn a simple method for determining their effectiveness but also how to develop a profile of their most and least effective practices--what works and what doesn't.  Step-by-step, evidence-based instructions will be given for using the profile to identify and eliminate weak spots while enhancing their effectiveness and efficiency.
Participants will learn directly from top performing clinicians around the world. Each specific principle and practice will be illustrated with videos from interviews with highly effective therapists.  Additionally, video examples of real life clinical work in public sector settings with the most challenging clinical encounters (people who are mandated into care, considered chronic, severely and persistently mentally ill, or dually diagnosed) will be used to ensure that participants can immediately apply what they learn in the workshop to their clinical practice setting.
DAY ONE: Reaching Your Clinical Best: What Does the Research Say?
Excellence: Why Me?
Treatment is Effective
Treatment Outcomes are NOT Improving
Professional Development: More Illusion than Reality
The Need to Exceed: Why Therapists Must Reach for More
The Qualities and Practices of Super Effective Clinicians
Research on the fields "Top Performing Clinicians"
Video Interviews with the Worlds Most Effective Therapists
How to Reach Your Clinical Best: Translating Research Into Practice
Three Steps to Superior Performance:
Step One: Knowing Your Baseline ("So, how effective am I really?")
Step Two: Formal, Routine, Ongoing Feedback
Step Three: Engaging in Deliberate Practice
Step One: Knowing Your Baseline:
A Simple Method for Determining your Effectiveness ("Do you dare?!")
Comparing Your Effectiveness to National Norms and Your Peers
Finding Your Edge: The Limits of Your Current Realm of Reliable Performance
Step Two: Formal, Routine Ongoing Feedback:
Two Types of Feedback that Foster Professional Growth
Soliciting Formal Feedback: Master Therapists Micro Steps
DAY TWO: Reaching Your Personal Best as a Clinician – Step by Deliberate Step
Step Two: Formal, Routine Ongoing Feedback (continued):
How Being Bad Can Make You Great: The Benefits of Negative Feedback
The Secret to Success of Top Performers: Becoming "Error" Centric in Clinical Practice
The Most Neglected Area of Professional Growth
Step Three: Deliberate Practice
Why Traditional Professional Development Activities Don't Work
Lessons from Olympic Athletes, Memory Experts, Grammy Winning Musicians, Top Performing Surgeons, and Experts Around the World
Type 1 and Type 2 Systems: Why Laziness and Habit Win Almost Every Time
How and What "The Best" Do When they Practice
Identifying your "Zone of Proximal Development:" Why and How Each Clinician Must Develop a Personal Professional Development Plan
Practicing to Improve
One Final Lesson: Creating and Maintaining a Culture of Excellence
The Long and Winding Road to the Top: How Top Performers Sustain Commitment
Developing a Community of Excellence: The Role of Others in the Development of Expertise
Educational Objectives:
Three specific, evidence-based practices employed by highly effective therapists;
An empirically sound, yet clinician-friendly method for determining the effectiveness of your clinical work compared to your peers and national norms;
How to identify cases most at risk for dropping out of treatment or experiencing a negative or null outcome with you; 
How to develop a profile of your most and least effective practices;
An evidence-based method for pushing your performance to the next level of effectiveness and efficiency.
FACILITATOR:
Scott D. Miller, Ph.D. is a co-founder of the International Center for Clinical Excellence, an international consortium of clinicians, researchers, and educators dedicated to promoting excellence in behavior health.  Dr. Miller conducts workshops and training in the United States and abroad, helping hundreds of agencies and organisations, both public and private, to achieve superior results.  He is one of a handful of "invited faculty" whose work, thinking, and research is featured at the prestigious "Evolution of Psychotherapy Conference."  His humorous and engaging presentation style and command of the research literature consistently inspires practitioners, administrators, and policy makers to make effective changes in service delivery.
Date / Time
Thursday, 13 June & Friday, 14 June 2019, 9.30 am – 4.30 pm
Location
Victorian Responsible Gambling Foundation
Level 6, 14-20 Blackwood Street, North Melbourne, Victoria 3051
This event is currently closed and no contact details are available