Australia Homecoming Leaders Gathering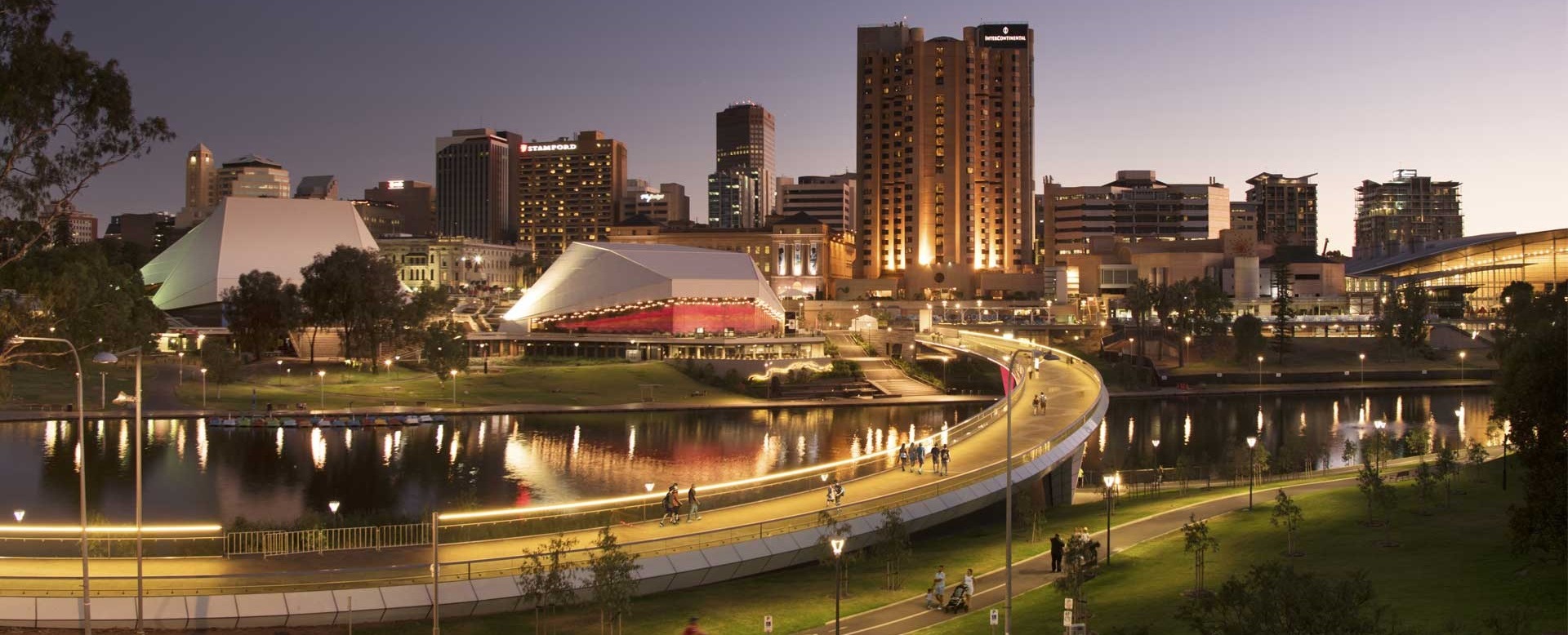 Welcome to a gathering of leaders and committed believers both young and old, from Australia and beyond.
This will be a time dedicated to come together in worship, intercession, hearing and sharing of God's divine purposes, among us, for our nation and beyond. W
hile there will be numbers of gifted speakers and leaders among us, this will not be a time to profile any person rather it is a time where we seek to glorify God alone.  We will be joined by a number of international leaders who are part of a global family with the same heart.  Family is very important to us and we value the mothers and fathers as well as the sons and daughters coming together in the spirit of Malachi 4:6.  Also we value the coming together of persons from every tribe and language and people and nation (Rev 5:9b) as a foretaste of what will happen at the Great Wedding Feast of the lamb.
In Australia, we call this expression Homecoming, however this name is merely a tag. The movement is essentially a no-name movement except for the One Name to whom we give all the glory. 
If you like to find out more about w
hat we do and who we are connected with have a look at the 
Watchmen for the Nations
 website. 
When
We start on Friday 14 September 2018 and finish on Saturday 15 September. 
Session times are as follows:
- Friday 9:00am through till 4:30pm with a lunch break
- Friday evening 7:00pm till 9:30pm approx
- Saturday 9:30am through till 5:00 pm with a lunch break
Cairns MEETING 
There is also an Australia Pacific Family Gathering that will be held in Cairns from 11 to 13 September.  This is open to leaders and mature Christians of all ages including indigenous Australians, Pacific islanders, people from other Pacific nations and other family with a heart for worship, prayer and seeking God.  To find out more and/or book for this gathering click here.
WHERE
Influencers Church, City Campus
113 Currie Street, Adelaide, South Australia 5000
CATERING
Lunch on 14 and 15 September are included in the registration fees.  Other meals are at your own expense.
ACCOMMODATION
There are a range of options. All of the following recommendations are within walking distance of the gathering venue.  
4 to 4.5 star
Hotel Grand Chancellor - 65 Hindley Street Adelaide <5 mins walk

  (booked out)
Miller Apartments Adelaide - 16 Hindley St Adelaide 5-10 mins walk  (booked out)

Franklin Central Apartments - 36 Franklin Street Adelaide 10 mins walk

  (booked out)

Ibis Adelaide - 122 Grenfell Street Adelaide 10 mins walk
3.5 star or less
ibis Styles Adelaide Grosvenor - 125 North Terrace Adelaide 5-10 mins walk
Adelaide Paringa Motel - 15 Hindley St Adelaide 5-10 mins walk  (nearly booked out)

There are also lower cost backpacker hostels available
FLIGHTS AND VISAS
Adelaide Airport is about 15 minutes away by car from the gathering venue.  There are a wide range of Australian and international airlines that fly to Adelaide airport.  
International attendees will require a passport and should check if they need a visa in advance to enter Australia.
ONGOING CONNECTIONS 
If you would like to keep in touch with us but are unable to join us at either of these gatherings you are invited to fill out your contact details by clicking here.
CONTACT DETAILS
Map
This event is currently closed and no contact details are available