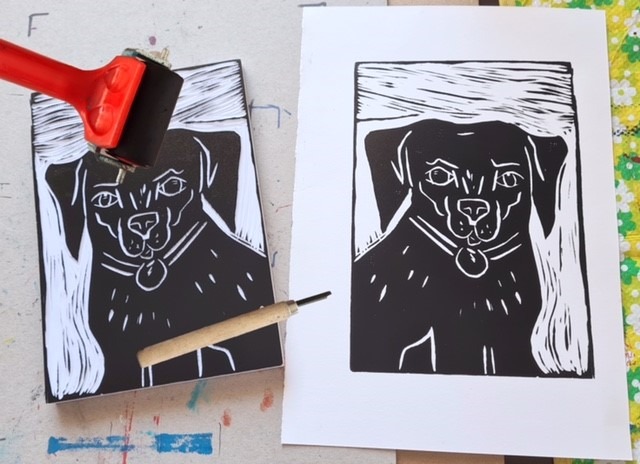 Printmaking for Beginners
20 September 2021 1:00 PM to 29 November 2021 1:00 PM
Scattered Arts Gallery
6 Newman Avenue, Camp Hill QLD 4152
Ever wanted to learn how to print? I will show you how to carve a rubber block (a new version of linocut and easier to carve) and print your carving on paper. After an enjoyable and fun couple of hours, you will be bale to take home a couple of prints, a carving (approx 10cm x 10cm rubber block), and a carving tool to carry on the creativity at home! All materials provided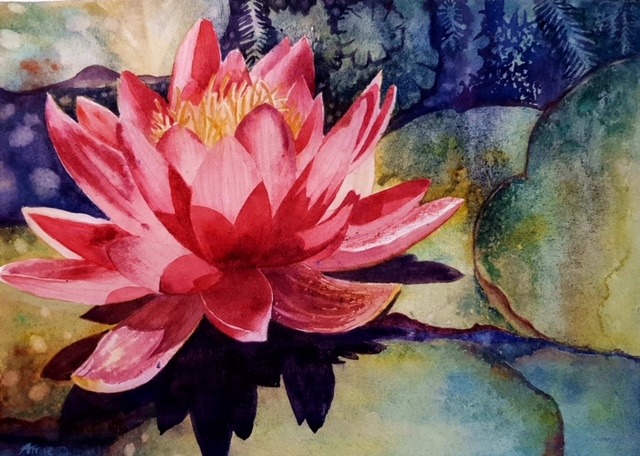 Watercolour Flowers Beginners Workshop
18 September 2021 1:00 PM to 29 September 2021 9:30 AM
Scattered Arts Gallery
6 Newman Ave, Camp Hill QLD 4152
This 3 hour Watercolour Flowers For Beginners Workshop is suitable for students with "LIMITED" to "NO" watercolour experience. Amie teaches each student to understand how to paint flowers using various techniques such as lifting, dragging and glazing in combination with the essentials of watercolour techniques such as wet on wet, wet on dry, as well as using other medium such as salt on the background. The workshop will teach a step by step painting methods, all materials provided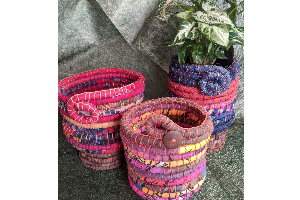 Coiled basket Workshop
2 October 2021 1:00 PM to 4 December 2021 1:00 PM
Scattered Arts Gallery
6 Newman Ave, Camp Hill QLD 4152
Learn the mindful art of creating Textile Coiled Rope Baskets/Bowls. In this fun, relaxed class you will learn introductory techniques and construction skills to create colourful bowls, baskets or planters made from used upcycled fabrics. Class includes demonstration and discussion of: • fundamental tuition • suitable fabrics • stitching technique • how to start and finish a basket off. At the end of the class you will have the skills and requirements to complete your piece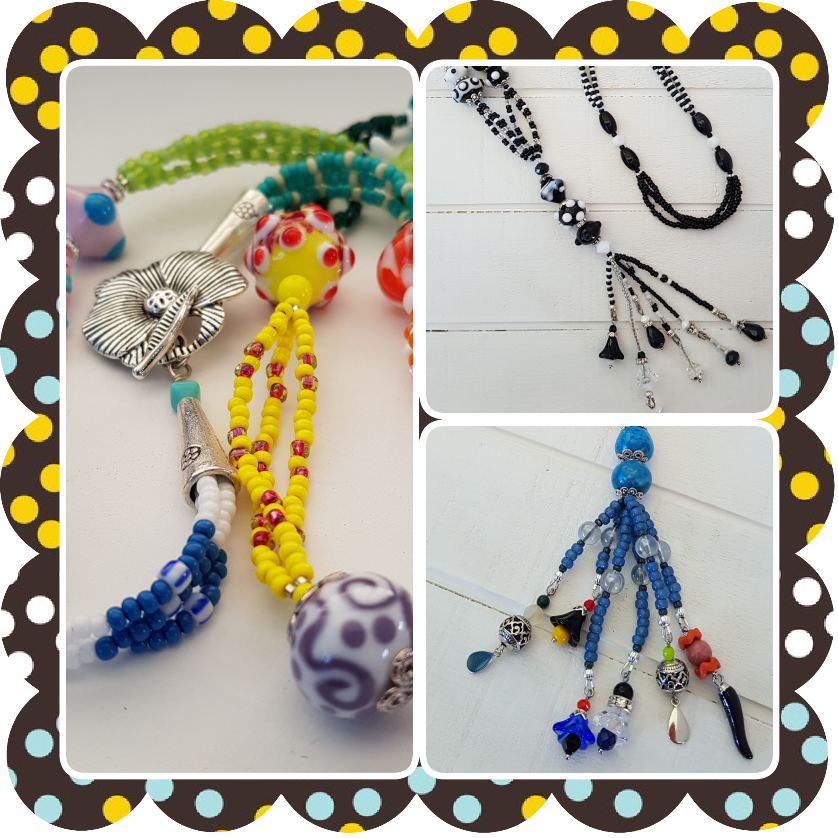 BODACIOUS BEADS NECKLACE WORKSHOP. By Pauline Stevens
9 October 2021
Scattered Arts
1/6 Newman Avenue, Camp Hill Queensland 4152
Saturday October 9th, 11am – 4pm. Cost is $135 all inclusive. In this class you will learn the technique of stringing, to create a professional finish to your 3 split strand necklace. The necklace features Pauline's hand-made lampwork beads, as well as seed beads, crystals, charms and findings. Two styles are available in a selection on colours. The aim is to have a completed necklace by the end of the class.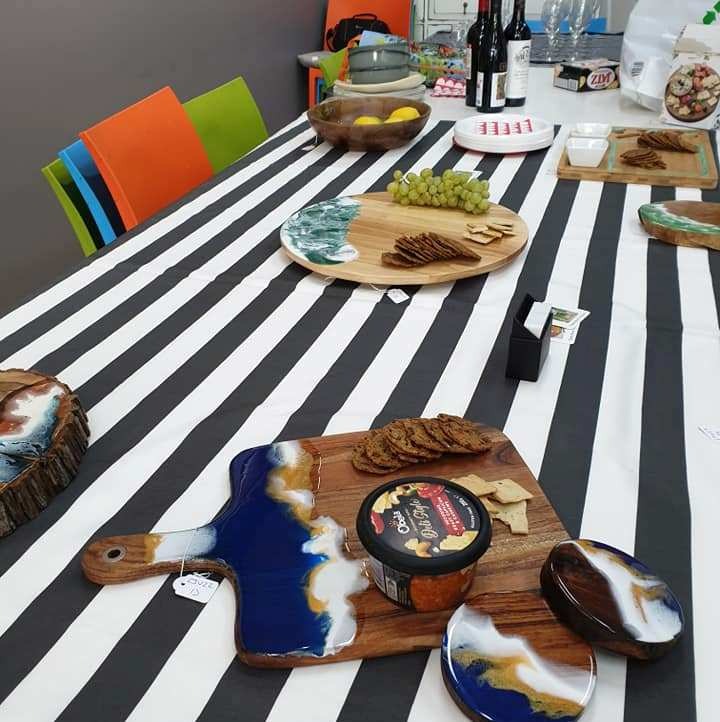 Friday Wrap
24 September 2021 6:00 PM to 26 November 2021 6:00 PM
Scattered Arts
1/6 Newman Avenue, CAmp Hill Queensland 4152
Friday Wrap is a social group that will meet on the 4th Friday of the month from 6 – 8 pm. It is simply time out to let go and ease into the weekend. It is called Wrap for a reason – Women Relaxing and Playing. Tea, coffee, and nibbles – BYO tipple if you wish. **DUE TO COVID NUMBERS ARE LIMITED AND BOOKINGS ARE REQUIRED**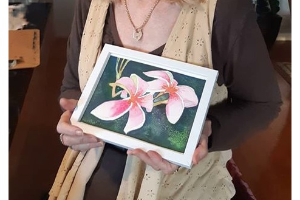 Wine & Watercolour
29 October 2021
Scattered Arts Gallery
6 Newman Ave, Camp Hill QLD 4152
Join local professional watercolour artist, Amie Dupuy for a fun-filled evening as she takes you through the basic essential skills and techniques used in watercolour. No experience required! Amie will be there to guide you in your creative process and provide inspirations to bring about a fantastic painting that you will be proud take home on an A5 frame. Choose from 3 different designs, bird, flower or mandala. BYO Wine and snack All materials provided Please arrive 10 minutes early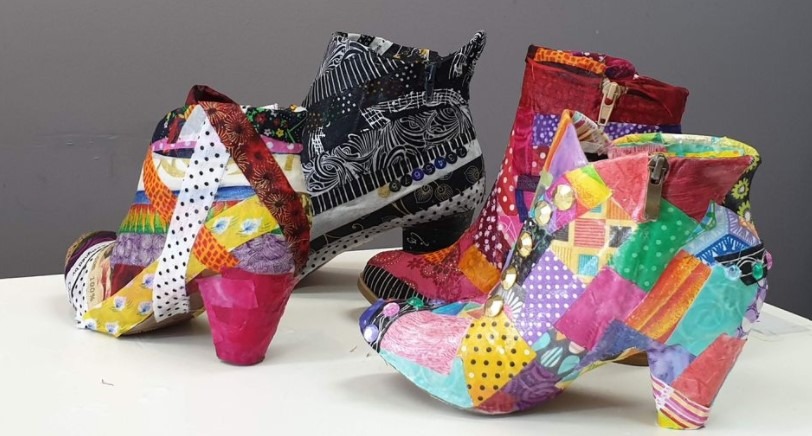 Creative Textile Art – FUNKY DOORSTOP OR BOOKEND
30 October 2021
Scattered Arts Gallery
6 Newman Ave, Camp Hill QLD 4152
If you love fabric and art and would like to join with like minded people come along for a creative and fun workshop. We will use fabric to create/upcycle a shoe into a funky doorstop or bookend. All materials supplied. Saturday 30th October 12.30 to 3 pm COST $45.00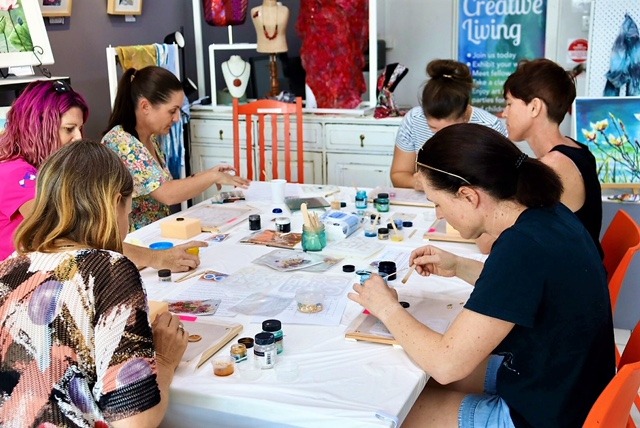 Resin jewellery making workshop with Timber Heart Creations
10 November 2021 12:30 PM to 17 November 2021 12:30 PM
Scattered Arts
1/6 Newman Avenue, Camp Hill Queensland 4152
Join Laura for a fun class learning how to mix and work with resin to make your own earrings, pendants or rings using timber or plastic moulds & colourful resin. The cost of $75.00 includes all materials. You will create 2 pieces of jewellery on the day, your choice of colours and embellishments. You will be able to collect your finished pieces at a later date to allow the resin to cure. Held the 2nd Wednesday of each month 12:30 - 2pm or by appointment, private bookings available by request.