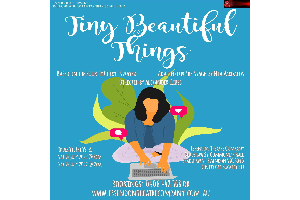 Tiny Beautiful Things
14 July 2022 8:00 PM to 16 July 2022 8:00 PM
Essendon Theatre Company - Theatre Resturant Style
Bradshaw Street Community Hall, 9 Bradshaw Street ( Off Buckley Street), Essendon Victoria 3040
"Sugar" is trying to finish a book. To make ends meet she reluctantly agrees to take on work as an anonymous advice columnist. In a series of connected vignettes, "Sugar" gets to know several different people and their plethora of personal problems – and in turn, they (and the audience) discover some of her deepest, darkest secrets. Trigger warning: this show contains themes of sexual and child abuse, addiction and pregnancy loss.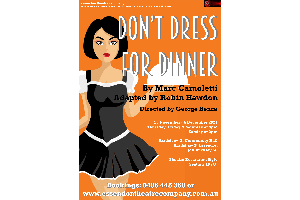 Don't Dress For Dinner
24 November 2022 8:00 PM to 3 December 2022 8:00 PM
Essendon Theatre Company - Theatre Resturant Style
Bradshaw Street Community Hall, 9 Bradshaw Street ( Off Buckley Street), Essendon Victoria 3040
Bernard is planning a romantic weekend with his chic Parisian mistress in his charming converted French farmhouse, whilst his wife, Jacqueline, is away. He has everything organised. Suppose everyone's alibi gets confused with everyone else's. An evening of hilarious confusion ensues as Bernard and Robert improvise at breakneck speed.