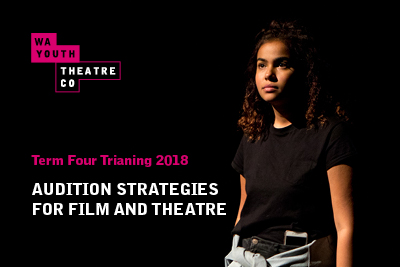 Term 4 Training: Audition Strategies for Film and Theatre
14 October 2018 10:00 AM
King Street Arts Centre
Level One, 357 Murray Street, PERTH WA 6000
WAYTCo's Act-Belong-Commit Performance Training Program, presents a dynamic auditions class in Term Four. This series of eight workshops will provide students with the tools to audition for theatre and film through the exploration of monologue and scene work. This class will not only look at the performance elements for auditioning but will also examine strategies for approaching the audition, how to prepare prior and how to present during, things to consider, and how to manage nerves.
24 Hour Play Generator Expressions of Interest
17 November 2018 7:00 AM
State Theatre Centre
William Street , Perth WA
Register your interest to be involved in the 2018, 24 Hour Play Generator
Donate to WAYTCo
30 June 2019 5:00 PM
WAYTCo
WAYTCo depends on the support of our local community to continue to offer a platform for young people to express their creativity and hone their artistry. We believe that young people are the future of our artistic expression as a culture, and we're so glad that you're as enthusiastic about the cause as we are! Your donation, no matter how big or small, will make a very real impact. All donations over $2 are full tax deductible and are guaranteed to make you feel awesome about giving back!