Clink Kids End of Program Showcase 2020
1 October 2020
Clink Theatre Covid Layout
18 Mowbray Street, PORT DOUGLAS QLD 4877
This is an event for the parents/caregivers of performers who participated in the holiday program to see what they have been learning! Numbers will be limited due to COVID Restrictions.

Steel Magnolias
25 November 2020 7:30 PM to 29 November 2020 7:30 PM
Clink Theatre Covid Layout
18 Mowbray Street, PORT DOUGLAS QLD 4877
Pivoting around the lively Truvy Jones' Louisiana beauty parlour, a tightly-knit band of friends, confront griefs, loss, life's unforeseen tragedies and heartaches with what they do best: gossiping and sharing.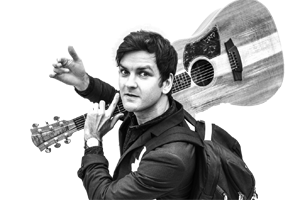 Daniel Champagne
12 May 2021
The Clink Theatre
18 Mowbray Street, Port Douglas Queensland 4877
Nashville based singer, guitarist Daniel Champagne returns to the Clink Theatre with his jaw dropping talent and unusual style. A show not to be missed Daniel will leave you amazed and spell bound with unique music and amazing skill.