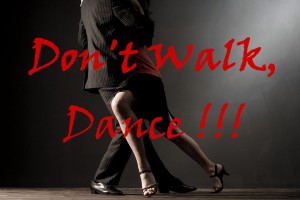 Beginners Boot Camp - Swing/Jive, Rumba, Bachata & Waltz
25 September 2018 7:00 PM
Cutler's Dance Club
30 Stockdale Rd, O'Connor WA 6163
Beginners Boot Camp - Two Tuesdays 7 - 9pm Sept 25 & Oct 2. Swing/Jive, Rumba, Bachata & Waltz. We selected these dances as each one suits a particular style of music. Learn the basics with each step broken down so its easy to grasp. Yes, you will be able to dance socially after this course. We teach leading & following techniques so you can dance with any partner & certainly have more fun coordinating the moves with your partner/s. Let us know if you need a partner.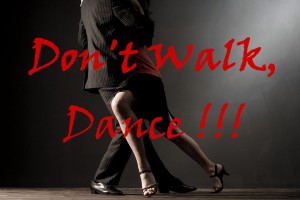 Beginners Latin Ballroom & Swing/Jive 5 week course - Save $
9 October 2018 7:00 PM
Cutlers Dance Club
30 Stockdale Rd, O'Connor WA 6163
Slow Latin music - learn Rumba. Quick Latin music - start with Bachata. The essential ballroom dance - Waltz. Rock n roll - learn Swing/Jive. Learn other slightly harder dances (like Salsa) once you've done this course. Social Party Dance nights on most Saturdays. Even an overseas dance holiday coming up. Warning!! This is addictive fun.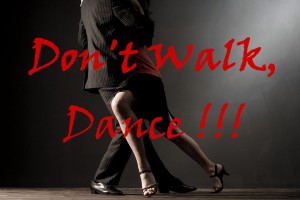 Halloween Supper Dance at Cutlers
27 October 2018 8:00 PM
Cutlers Dance Club
30 Stockdale Rd, O'Connor WA 6163
Lots of the best themed music for a fun, funny & slightly scary night. lots of latin, Swing/Jive & Ballroom plus party dances. Ghoulish supper & late night pizza (don't scare the delivery boy). Wicked punch & great decorations.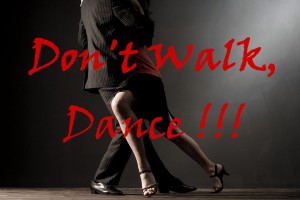 Cutler's Xmas Dinner Dance - at Fremantle Italian Club
15 December 2018 7:15 PM
Fremantle Italian Club ~ Cutler's Xmas Dinner Dance
65 Marine Tce, Fremantle WA 6160
7.15 to 11ish. • Truly a magnificent & fun night & our best night of the year. • Fabulous Xmas 4 Course Feast. • Great venue at The Italian Club Fremantle (free & ample parking for everyone) • Huge Dance Floor • Selected music that will entice you to get on the floor, so you can dance the night away. • Dance exhibition by Carol & Wayne • Tables of 10 to 12. Get in early to sit with your mates or we can put your groups together (with name tags)
Private Lesson (single or couple)
20 December 2018 7:00 PM
Cutlers Dance Studio
30 Stockdale Rd, O'Connor WA 6163
1 hour or 45 mins. Private Lesson with your personal tutor. Learn in thrice the time with more technique. This is different to Wedding Lessons. Times & dates to suit. Book with Velina, Carol or Wayne.,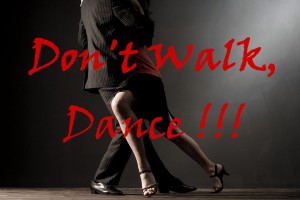 New Years Eve Latin, Ballroom & Swing/Jive Dance Party
31 December 2018 8:30 PM
Cutlers Dance Club
30 Stockdale Rd, O'Connor WA 6163
New Years Eve at Cutler's Studio. 8.30-early. $40 ea. (limited to first 60 tickets) • Lots of yummy supper during the night • Champagne at midnight • Devils punch for designated drinkers • Angels punch for skippers • Lots of two in a row dance styles & our best music • Organise your own table if you are prompt
8th Holiday for Dancers July 2019
6 July 2019 9:00 AM
8th Dance Holiday at The Mansion Bali
Ubud Bali
Arrive July 6 Saturday & depart July 13 Saturday 7 nights at The Mansion Bali. Live in luxury, dine like royalty, swim at all hours, dance in a great ballroom, indulge in massages & shop like crazy. Room styles are very limited so book now. Includes – Breakfasts, 3 dinner dances in their ballroom with great music. Morning dance lessons. Accommodation.
Wedding Lessons - 2 x 1 hrs
2 January 2020 9:00 AM
Cutlers Dance Studio
30 Stockdale Rd, O'Connor WA 6163
2 hours with a dedicated qualified patient instructor at a time to suit everyone. Usually in O'Connor studio.
Wedding Lesson One
1 August 2020 11:00 AM
Cutlers Dance Club
30 Stockdale Rd, O'Connor WA 6163
Specialist teachers will check details like the dance floor space & type, the brides dress, your abilities & the song choice. Get a nice entrance, some cool moves & a finish (maybe a dip)