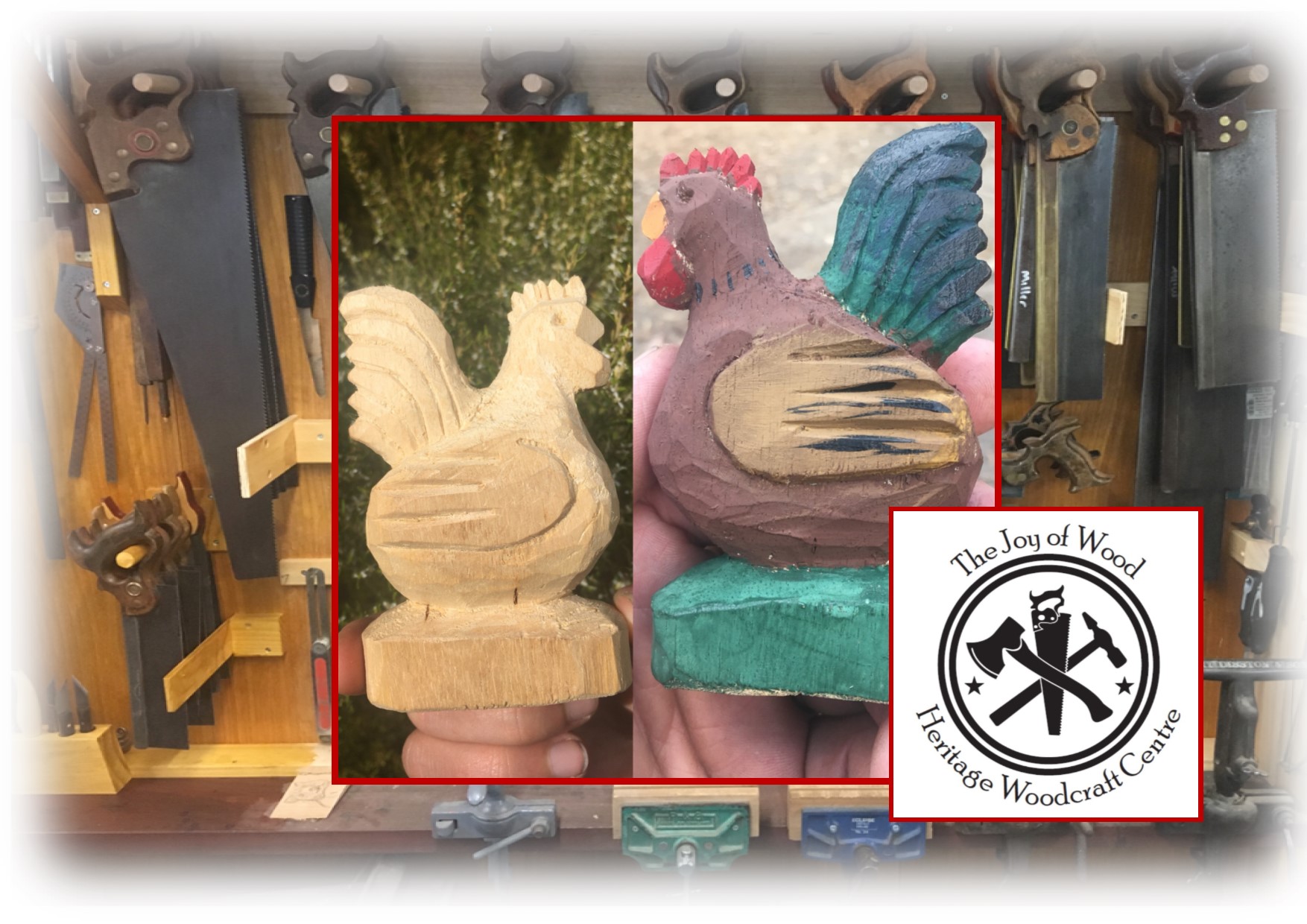 Carve a Chook! (It's an adventure in Whittling).
28 May 2022
Heritage Woodcraft Centre
31 Canvale Road, (rear or Timbecon, entry off Ilda Road), Canning Vale WA 6155
Chooks are cute. Chooks come in hundreds in different varieties. Chooks are fun to carve! Start with a nice piece of wood we supply, and use a Sloyd Knife to whittle a chook - to liberate it from the piece of wood. We will show you how! It is great fun. Now paint! This 3 hr workshop is for kids aged 8+ and for adults. $110. Please note that ALL people in the workshop space, are required to wear STURDY COVERED SHOES. (See terms and conditions).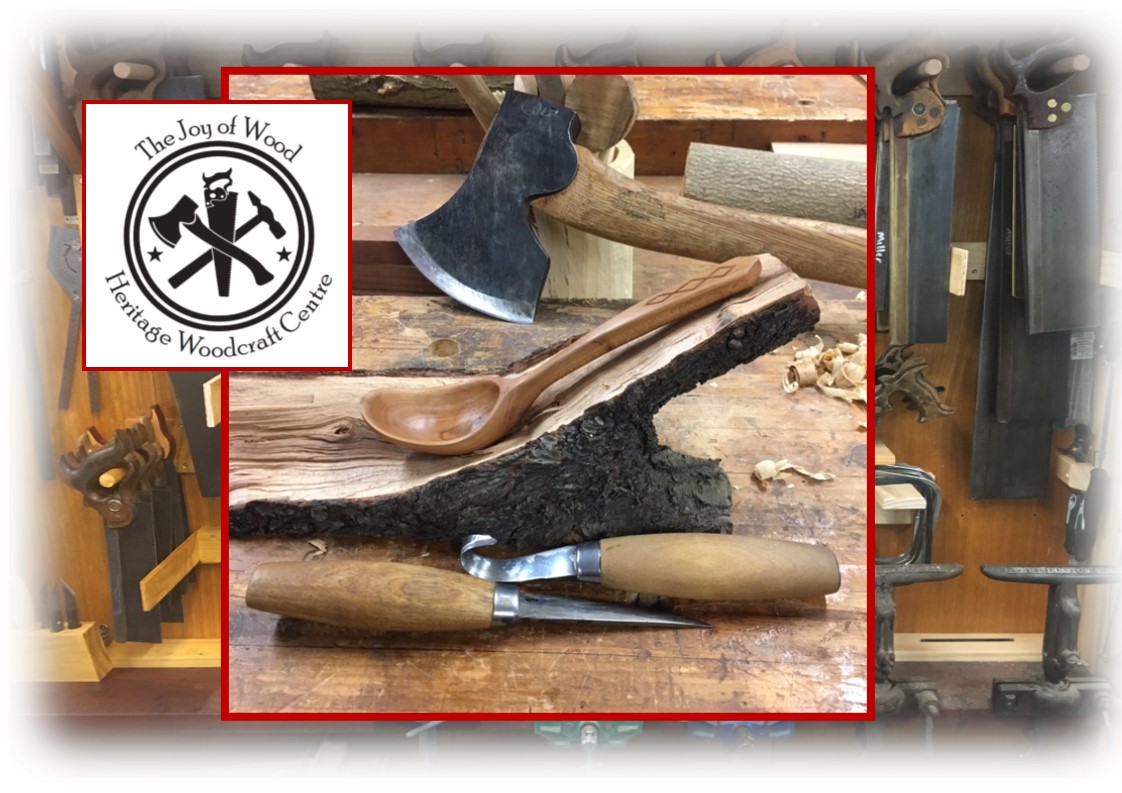 Carve a Spoon from Green Wood!
11 June 2022
The Joy of Wood
Rear of 31 Canvale Road , Canning Vale W.A 6155
This ancient tradition is making a come-back! While the wood is fresh from the tree and green, we use pre-industrial skills and techniques to craft a beautiful spoon, including axes and knives. Deliciously primal and addictive! This is a 7 Hour workshop for ADULTS and young people aged 15 + $220 per person Note: Sturdy covered shoes MUST be worn by ALL people entering the workshop space.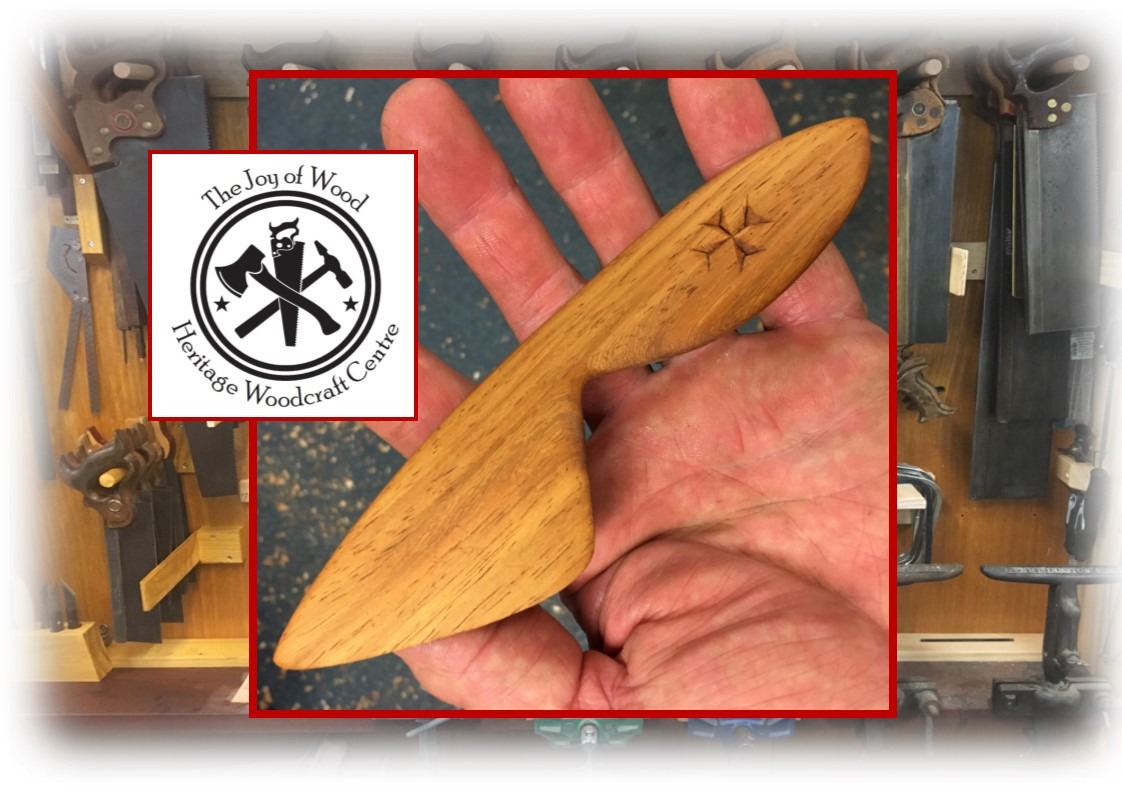 Introduction to Whittling Skills.
18 June 2022
Heritage Woodcraft Centre
31 Canvale Road, (entry at rear of Timbecon), Canning Vale WA 6155
Whittling is the age-old craft of shaping wood primarily with knives. It is great fun, requires very little gear (a Sloyd Knife and a piece of wood) and can be done amost anywhere. A workshop for Adults and kids aged 8+. $110 Learn the techniques to safely use the knife, as we make a point on one end of a stick. Then learn to carve a ball on the other end. Then use these skills to carve our own Scandinavian style Butter Knife. Sturdy covered shoes MUST be worn. (See T&Cs)