Sorrento Room
The Wolfe Brothers - Startin' Something Tour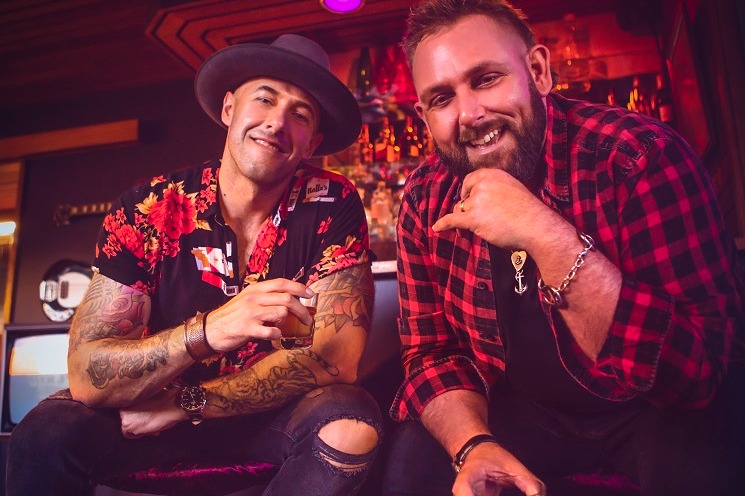 Thursday 30 June 2022 6:30 PM - 11:00 PM (UTC+10)
Music runs deep in the veins of The Wolfe Brothers and any history that doesn't begin four generations ago isn't quite complete. Brothers Nick and Tom Wolfe, have become renowned over the past few years for their jaw-dropping live shows and steady ascent to Australian country music's upper echelon. Part of their rise has been due to talent, and a lot of it due to hard work. But the truth is "we come from four generations of farmers and musicians.
We grew up and Tom still lives on the farm that has been in the family for over 120 years" Nick explains. Their father, Malcolm Wolfe, is the man who encouraged them to start playing and helped facilitate their first shows in their early teens. Malcolm was a rock drummer in the popular Tasmanian band Midnight Revival. Their grandfather played saxophone, touring around the brothers' home state of Tasmania with a family band. And their great-grandfather was a fiddle player. It is this pedigree and the abundance of musical influences that were always around them at home on the farm throughout the brothers' youth, combined with an innate musicality, that has resulted in the development of a unique yet embracingly familiar sound that is The Wolfe Brothers.
The Wolfe Brothers fifth studio album Kids On Cassette is available now internationally through BBR / BMG.
For more information, please visit www.thewolfebrothers.com
OFFER 1 Dinner & Show - $75 ( Main Meal only) & show
OFFER 2 Show Only - $49 Limited tickets but you can still enjoy a meal down stairs by booking our A La Carte restaurant prior to the show.
Desserts are always on offer to purchase on the night at the concert
Concert is performed upstairs in the Grand Ballroom @ Centro CBD
please note that unfortunately at this stage there is no disable access or lift
Doors open 6.30pm Dining starts 7.15pm Show time 8pm
Booking Fees Apply