Sorrento Room
Felicity Urquhart & Josh Cunningham-Wanna Go There Tour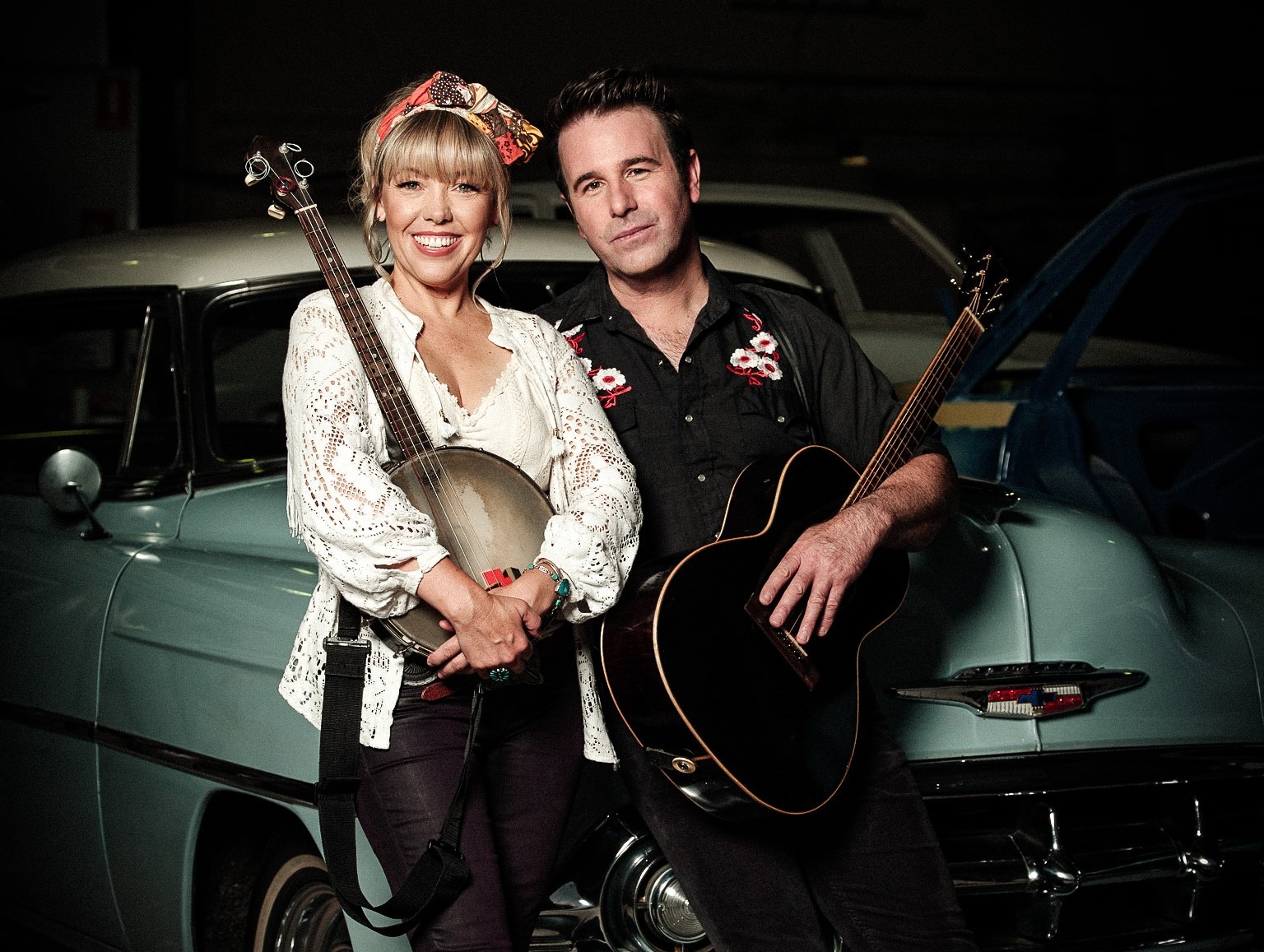 Saturday 25 June 2022 6:30 PM - 11:00 PM (UTC+10)
Felicity Urquhart and Josh Cunningham (of The Waifs), have a collective haul of Golden Guitars, ARIA Awards, multi-platinum album sales and extensive touring over nearly three decades..
The pairing is unexpected, the songs unforgettable and the aura unique. Untainted by the demands of what's fashionable, Felicity Urquhart and Josh Cunningham are able to unpretentiously be who and what they are in a way that description cannot capture and experience alone can convey.
Their song Club story and sound is arrestingly beautiful and quite unlike anything else.
'We have been wanting to play this album live for people since we recorded it. After the past 2 years, we feel more grateful than ever to play live shows together, with a renewed passion to share in the joy and pass it on.'
Catch them in our Sorento Room in 2022. with Support act Raechel Whitchurch
Raechel Whitchurch is an alt-country singer-songwriter who grew up in regional NSW performing in her family band The Lees. In April 2021, she released her debut album 'Finally Clear' on Compass Bros Records, featuring the hit singles 'My Father', 'You Ain't One of Us', and 'I Used To Think I Was An Outlaw'. It debuted at #1 on the ARIA Australian Country Album Charts and #3 on the AIR Independent Album Charts. It has also been nominated for 2 Toyota Golden Guitar Awards, New Talent and Traditional Country Album of the Year. Raechel is currently on the road with Adam Harvey on a 50-date national tour, and is also a guest on Fanny Lumsden's Country Halls Tour. She is appearing at the Gympie Muster, Savannah in the Round and Groundwater Country Music Festival.
OFFER 1 Dinner & Show - $66 ( Main Meal only) & show
OFFER 2 Show Only - $38 Limited tickets but you can still enjoy a meal down stairs by booking our A La Carte restaurant prior to the show.
Desserts are always on offer to purchase on the night at the concert
Concert is performed upstairs in the Sorrento Room @ Centro CBD
please note that unfortunately at this stage there is no disable access or lift
Doors open 6.30pm Dining starts 7.15pm Show time 8pm
Booking Fees Apply