Sorrento Room
Alex Lloyd - Live & Amazing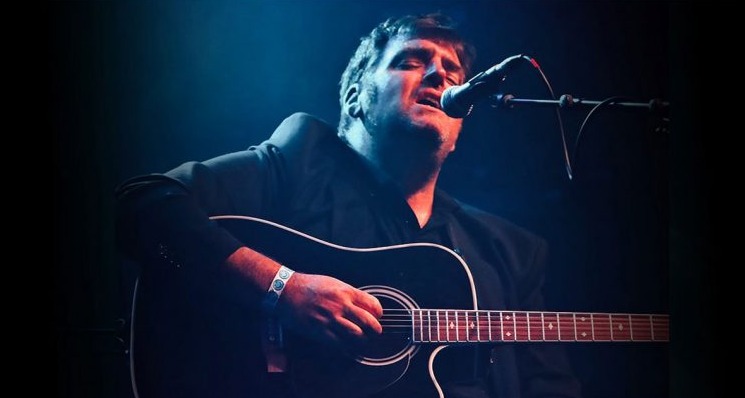 Saturday 18 June 2022 6:30 PM - 11:00 PM (UTC+10)
Alex Lloyd is one of Australia's most acclaimed songwriters and has won the ARIA Award for Best Male Artist on three occasions. He is best known for his four 'top ten' albums, Black the Sun, Watching Angels Mend, Distant Light and Alex Lloyd; however his later albums Good in the Face of a Stranger, Urban Wilderness and Acoustica also showcase his enormous talent as a song writer and performer. Alex's hit song Amazing took out Triple J's Hottest 100 in 2002.
Starting in June this year, Alex returns to the stage with his 'Live And Amazing' Australian tour.

The multi-platinum ARIA award winning musician will bring all his hits to the stage for one incredible night of music, singing and nostalgia.

Performing his classic songs like Amazing, Black the Sun, Lucky Star, Green, Coming Home & Never Meant To Fail together with some much loved and well known covers, Hallelujah (Leonard Cohen), Better Be Home Soon (Crowded House).

These amazing tunes will come to life through a tapestry of soulful singing, masterful playing and clever arrangements.

Please come share the memories and enjoy this chance for an up close and personal night with Alex Lloyd.
We are very excited to have a talented artist like Alex performing In our Intimate Sorrento Room
OFFER 1 Dinner & Show - $66 ( Main Meal only) & show
OFFER 2 Show Only - $40 Limited tickets but you can still enjoy a meal down stairs by booking our A La Carte restaurant prior to the show.
Desserts are always on offer to purchase on the night at the concert
Drinks can now be delivered to your table by ordering & paying through our Mr YUM Ordering App
Concert is performed upstairs in the Sorrento Room @ Centro CBD
please note that unfortunately at this stage there is no disable access or lift
Doors open 6.30pm Dining starts 7.15pm Show time 8pm
Booking Fees Apply