Sorrento Room
Keith Potger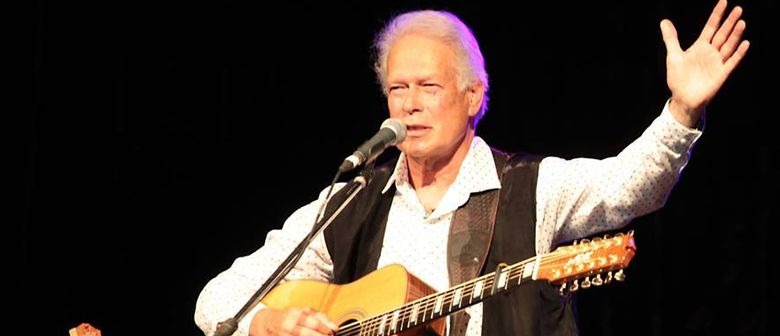 Keith Potger's musical career to tour internationally as The Seekers for started well before The their Silver Jubilee and were inducted Seekers rst stormed the into the ARIA Hall Of Fame in 1995. In UK charts in 1965. He is 1997, the group released the Platinum-
He contributed the distinctive 12 string guitar riffs to The Seekers' chart topping recordings, augmenting the wonderful lead voice of Judith Durham and the boys' ear-catching harmonies and instrumental talents.
When The Seekers disbanded in 1968, Keith's musical activities turned to songwriting and record production in major recording studios in the UK. He collaborated with leading UK songwriters such as Tony Macaulay and Barry Mason and enjoyed chart success through the 1970s with British and American artists.
Returning to Australia in 1978, Keith wrote and produced television jingles and music tracks as well as performing solo concerts throughout the 1980s. In 1988 he wrote and produced stage musicals for the Australian Bicentenary.
In 1992 he reunited with Judith Durham, Athol Guy and Bruce Woodley to tour internationally as The Seekers.
OFFER 1 Dinner & Show - $69 ( Main Meal only) & show
OFFER 2 Show Only - $39 Limited tickets but you can still enjoy a meal down stairs by booking our A La Carte restaurant prior to the show.
Desserts are always on offer to purchase on the night at the concert
Drinks can now be delivered to your table by ordering & paying through our Mr YUM Ordering App
Concert is performed upstairs in the Sorrento Room @ Centro CBD
please note that unfortunately at this stage there is no disable access or lift
Doors open 6.30pm Dining starts 7.15pm Show time 8pm
Booking Fees Apply