Sorrento Room Comedy Events
Joe Avati 25 Live Tour. 2022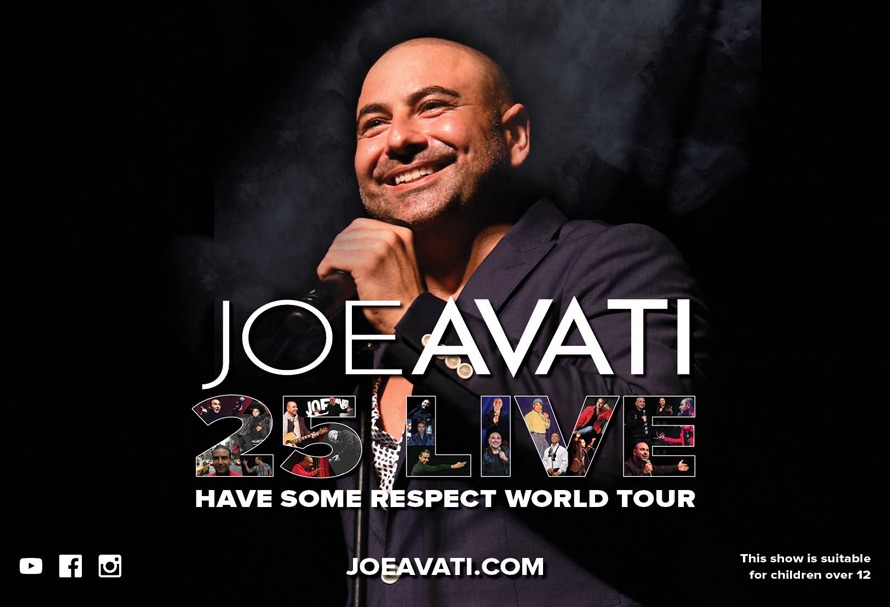 Thursday 1 December 2022 6:30 PM - 10:30 PM (UTC+10)
The comedian touted as Australia's answer to Seinfeld is back with a brand new show for 2022 – and with most of us needing a good laugh after the events of the last two years, his tour will be just the ticket.
After surviving the world's longest lockdown in Melbourne, Joe is bursting with new material, has gone slightly stir crazy, and will take his all new Live 25 show on a national tour to celebrate his quarter century of comedy.
OFFER 1 Dinner & Show - $82 ( Main Meal only) & show
OFFER 2 Show Only - $54.90 Limited tickets but you can still enjoy a meal down stairs by booking our A La Carte restaurant prior to the show.
Desserts are always on offer to purchase on the night at the concert
Drinks can now be delivered to your table by ordering & paying through our Mr YUM Ordering App
Due to catering tickets are closed off on the day of the concert
but can still be purchased by phone or emailing us.
Concert is performed upstairs in the Sorrento Room @ Centro CBD
please note that unfortunately at this stage there is no disable access or lift
Doors open 6.30pm Dining starts 7.15pm Show time 8pm
Booking Fees Apply