Sorrento Room
One Night Only - Bee Gees Tribute Show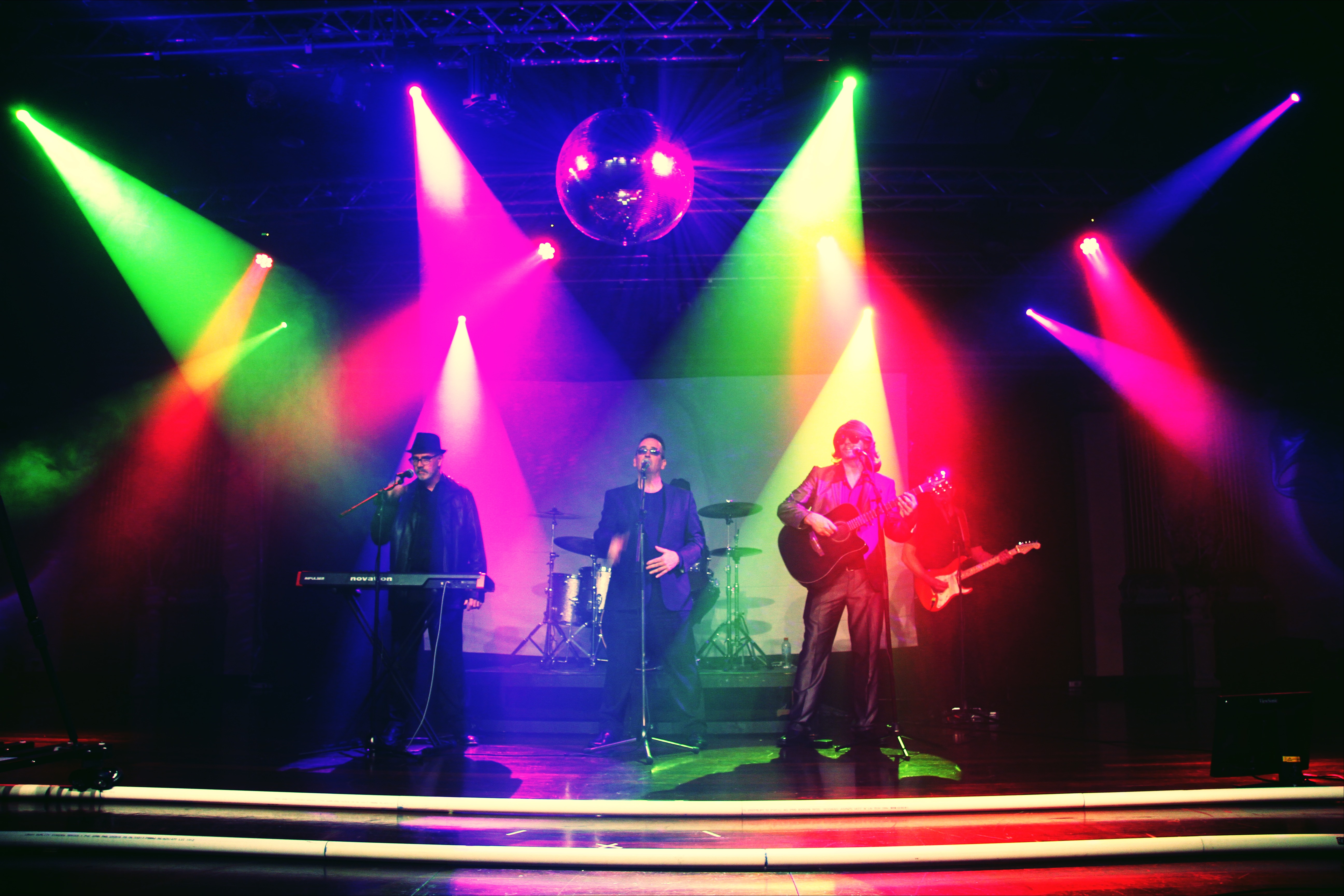 One Night Only – The Bee Gees Show is a celebration of the timeless music
of the Bee Gees. With record sellout performances around the country, this
magical concert experience honours their musical and vocal brilliance while
providing all the fun and energy for which the Bee Gees were famous.
One Night Only is an authentic and heartfelt tribute to the brothers Gibb and
their magnificent career, gifting the world with songs that have captured the
hearts of generations.
Andy Sutton is Barry Gibb
Andy is one of Australia's finest chameleon vocalists, with an uncanny ability to emulate any artist he
puts his hand to. Andy has performed in acclaimed productions such as Long Way To The Top, The
AC/DC Spectacular, The Doors Experience and Elvis To The Max.
Andrew Tipple is Robin Gibb
Andrew is the show's musical director and vocal harmony co-ordinator. Andrew's background is musical
theatre side of the business. Andrew was in charge of the vocal harmony workshops for such
productions as Chess and The Secret Garden. Andrew is a multi-instrumentalist, and has previously
performed with such shows as FABBA, Elvis To The Max, Oil's Ain't Oils, and Distant Sun.
David Cashman is Maurice Gibb
David is an extremely accomplished performer and exceptional keyboardist, who has travelled the
world honing his craft. David spent many years as pianist and musical director on cruise ships. David is
an accomplished arranger/composer and has a PhD in popular music. He has performed with such acts
such as The Suspects, Miss Otis Regrets, The Quartet, The Original Temptations, and hundreds of cruise ship
entertainers.
Backed by a first class band, including James Lyras on drums and Stephen
Serjeant on guitar, audiences everywhere sing along, always dance, and love
the big hits and three-part harmonies that are the essence of the Bee Gees.
One Night Only includes some of the greatest disco hits and beautiful ballads
penned by the brothers Gibb including Staying Alive, You Should Be Dancing,
Tragedy, Night Fever, To Love Somebody, Lonely Days, More Than A Woman, How
Deep Is Your Love and many more.
OFFER 1 Dinner & Show - $68 ( Main Meal only) & show
OFFER 2 Show Only - $39 Limited tickets but you can still enjoy a meal down stairs by booking our A La Carte restaurant prior to the show.
Desserts are always on offer to purchase on the night at the concert
Drinks can now be delivered to your table by ordering & paying through our Mr YUM Ordering App
Due to catering tickets are closed off on the day of the concert
but can still be purchased by phone or emailing us.
Concert is performed upstairs in the Sorrento Room @ Centro CBD
please note that unfortunately at this stage there is no disable access or lift
Doors open 6.30pm Dining starts 7.15pm Show time 8pm
Booking Fees Apply
Important
Tickets will not be exchanged or refunded for any reason including Covid illness or isolation unless the show is cancelled or rescheduled but tickets can be resold.