Sorrento Room
The Piano Men - Elton John and Billy Joel Show (UK)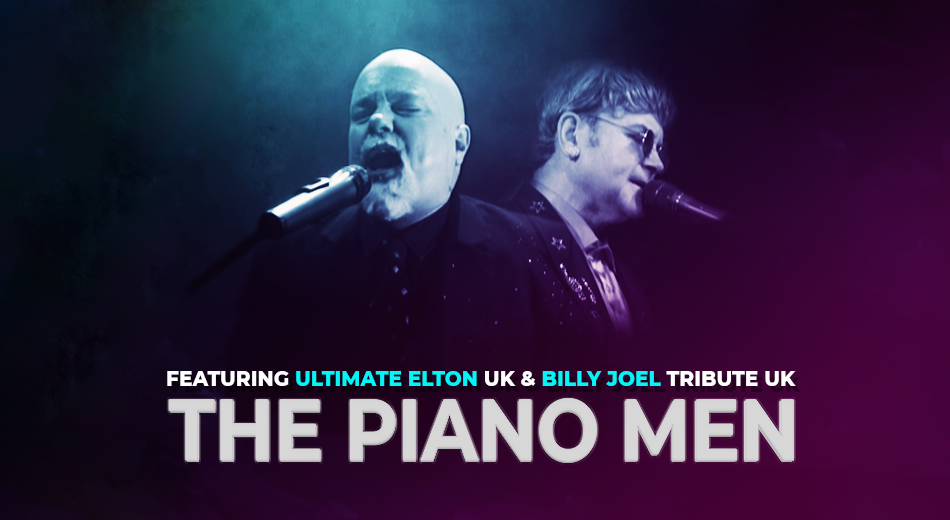 Friday 3 February 2023 6:30 PM - 11:00 PM (UTC+10)
Billy Joel and Sir Elton John are two of the best-selling music artists of all time, having sold over 500 million albums worldwide, with Studio albums, 100 Top 40 hits, Grammy Awards, Rock & Roll Hall of Fame and much much more
Some tribute artists look like their idols, some sound like their idols. Paul Bacon as Sir Elton John and Gaz Jenkins as Billy Joel do both! Close your eyes and you won't believe your ears; open your eyes and you won't believe them either!
You simply won't find a closer tribute to Sir Elton John or Billy Joel
Rapidly established as the foremost Elton John and Billy Joel Tribute act in the UK, they present an uncannily accurate reproduction of the classic live shows of two of pop music's most successful and best-loved artists
They are able to draw on this amazing catalogue of hits to create a dynamic and powerful live celebration of their music. Featuring classics like 'Candle in the Wind', 'Don't Let The Sun Go Down On Me', 'I'm Still Standing', 'The Bitch is
Back' and 'Saturday Night's Alright For Fighting' Just The Way You Are, Uptown Girl, Tell Her About It, River Of Dreams, We Didn't Start The Fire, My Life, She's Always A Woman, and the ever-popular, Piano Man.- as well as other live favourites, the band creates a truly spectacular and professional show - The challenge is often not what to play, but what to leave out!
Direct from London's West End this is a spectacular evening of song you should not miss. For over 2 hours this will be a singalong frenzy
OFFER 1 Dinner & Show - $95 ( Main Meal only) & show
OFFER 2 Show Only - $68 Limited tickets but you can still enjoy a meal down stairs by booking our A La Carte restaurant prior to the show.
Desserts are always on offer to purchase on the night at the concert
Drinks can now be delivered to your table by ordering & paying through our Mr YUM Ordering App
Due to catering tickets are closed off on the day of the concert
but can still be purchased by phone or emailing us.
Concert is performed upstairs in the Sorrento Room @ Centro CBD
please note that unfortunately at this stage there is no disable access or lift
Doors open 6.30pm Dining starts 7.15pm Show time 8pm
Booking Fees Apply