OMGWTF & Wild Side (Double Bill)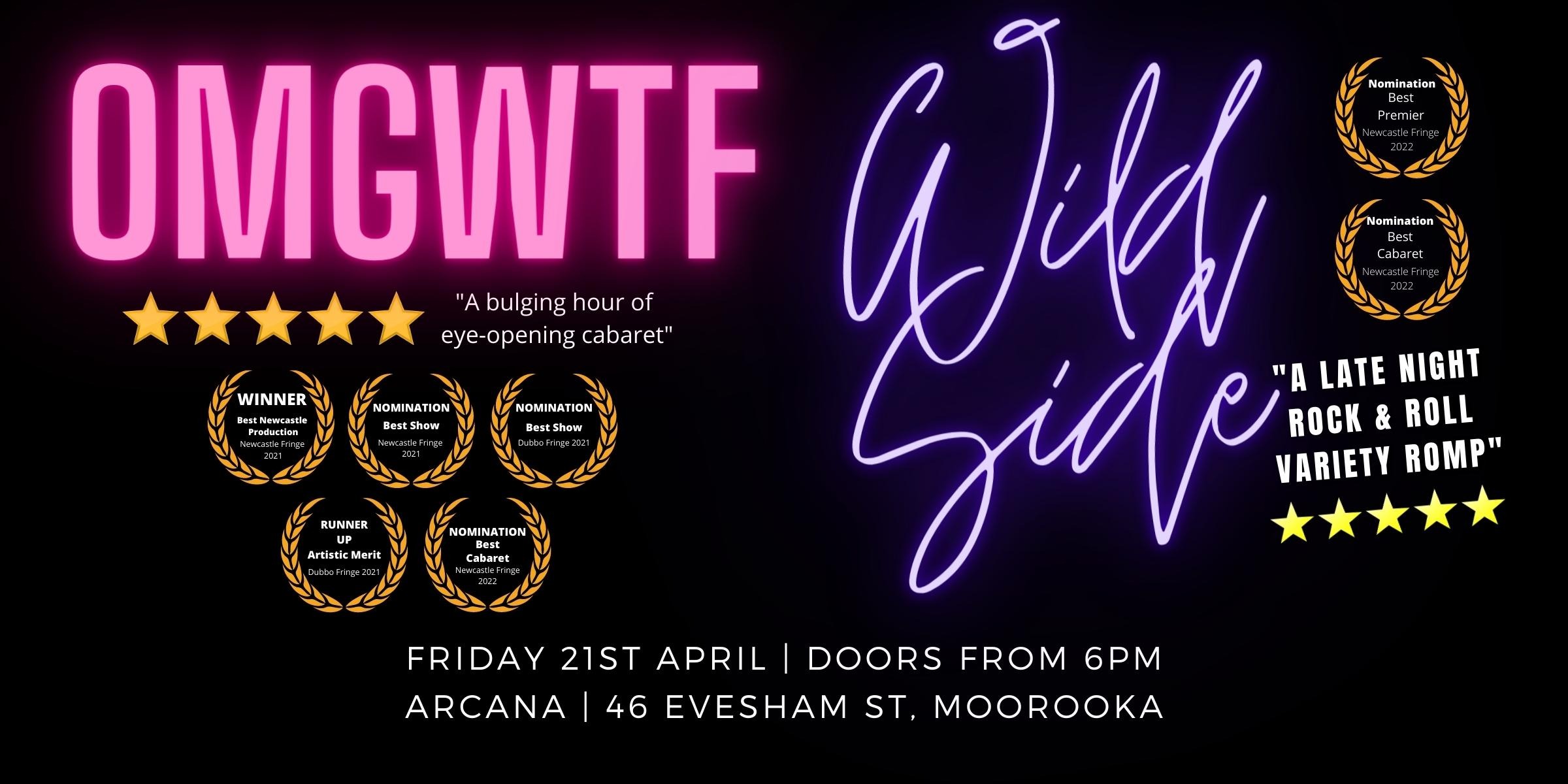 Why see one show, when we have the perfect double bill for you!
OMGWTF
A dynamite, late-night romp of burlesque, circus, drag and magic. We light up the stage with delightfully devilish displays of debauchery the likes of which you'll never be able to unsee. A showcase of approximately 169 years of repenting for sins you didn't even commit, only witnessed. On the Scoville Scale, this once-in-a-lifetime kinda spice makes the Carolina Reaper look like a silly little ice cube. Come for the shock, stay for the awe.

Wild Side
Selling out their debut season in 2021, and receiving nominations for Best Premier & Best Cabaret in Newcastle Fringe 2022, the cage is wide open and the filthy animals are ready to go wild! This hot & hellfire cabaret has it all! With Australia's finest Burlesque, Circus, Drag and Sideshow, including hula hoop superstar Hannah Indigo (QLD), human hurricane of pole dance Cleo Rapture (NSW) and winner of The Apprentease and Burlesque Muse ACT 2021 Sian Brigid (ACT). 'Wacky, scintillating, and everything in between' - Queer & Now
Arcana's Empress Theatre
46 Eveshm Street
Moorooka QLD 4105
https://arcanabrisbane.com/