Soggy | Castlemaine Fringe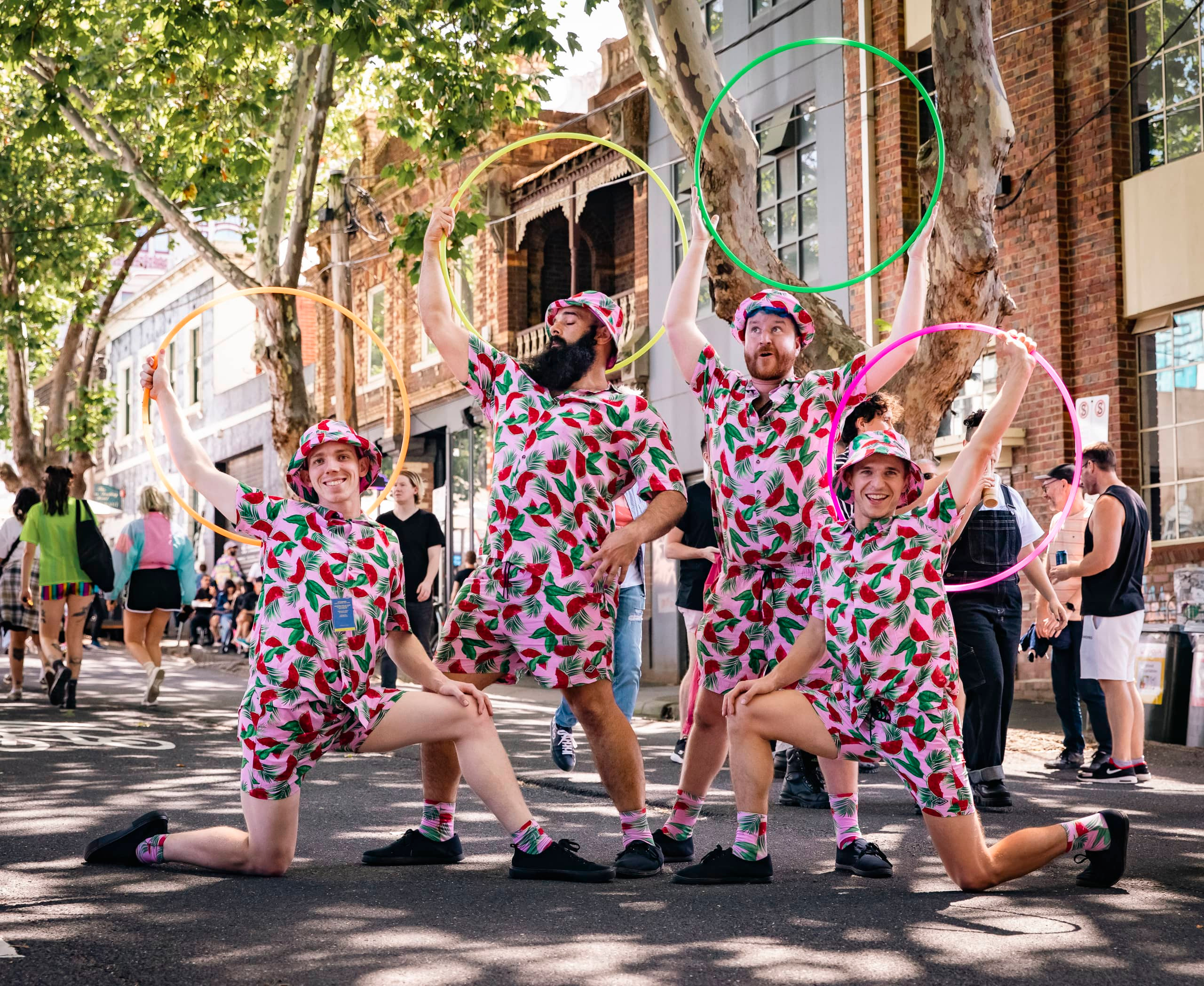 About
Let's get wet!

★★★★★ "Apart from the obvious funny bits, there were elements of the performance that were absolutely beautiful." - Weekend Notes
★★★★ "this is original circus at it's finest. The cast interact beautifully with the kids in the audience, whilst showing off their skills." - Kids in Adelaide
★★★★ "For kids that enjoy bubbles, water pistols and shiny fun performers, Soggy is the show for them." The Au Review

We're off on a wacky adventure to help Soggy find some water. He's as thirsty as a whale in the desert and he's looking for his friends so they can help him out. Grab your hula hoop and a glass of water, find your towel and practice your handstands… Soggy's going to any length possible to find a refreshing drink.

Through storytelling, dance, acrobatics and performance art we teach kids how to share with one another and the need for access to clean water.

Supported by and partnering with Castlemaine Fringe.
Location
The Phee Broadway Theatre
212 Barker St, Castlemaine VIC 3450