Soil Resilience Workshop - FBRP - Townsville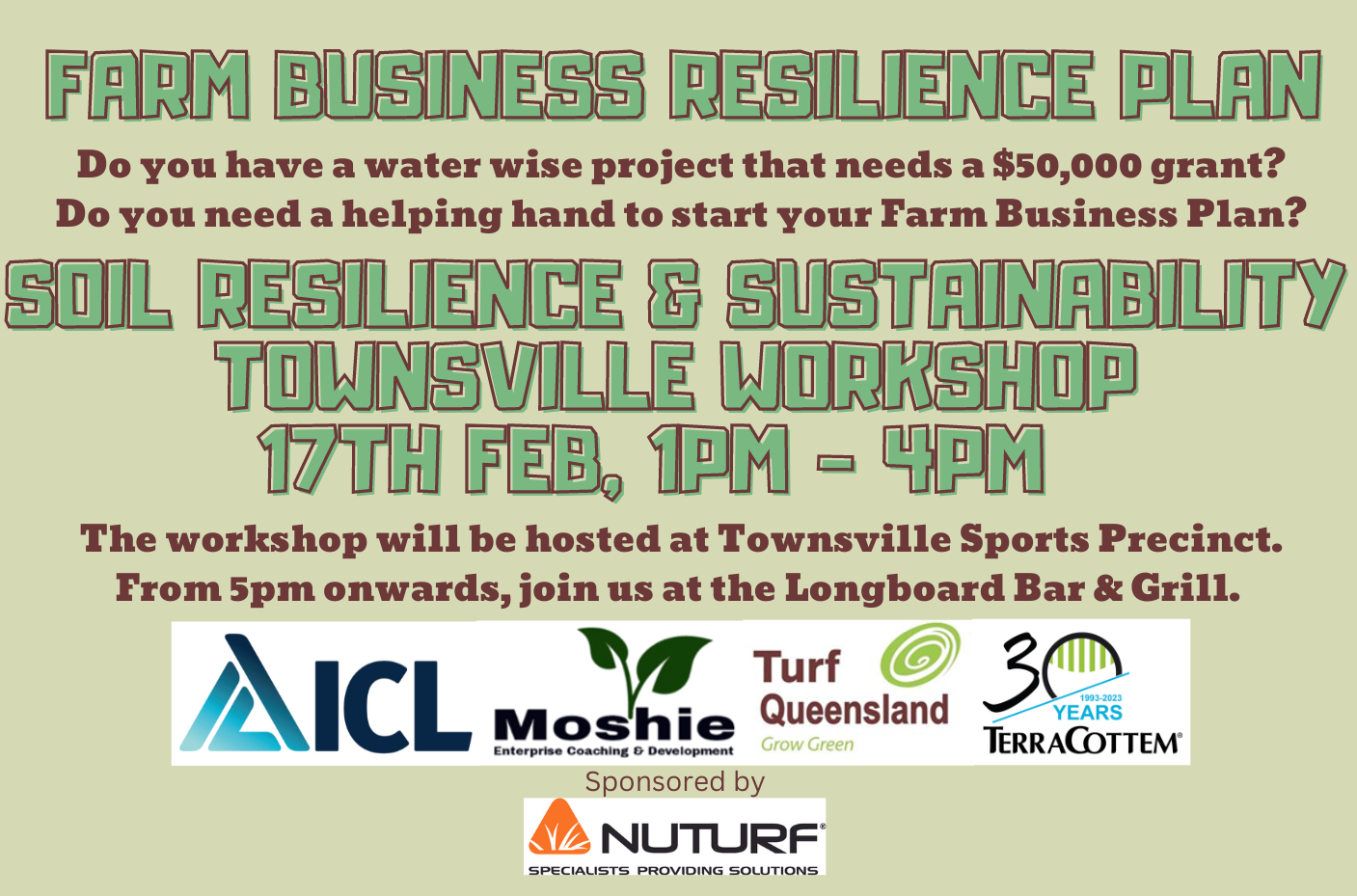 About
The Farm Business Resilience Program (FBRP) is jointly funded through the Australian Government's Future Drought Fund and the Queensland Government's Drought & Climate Adaptation Program. Designed for farmers to assess risks, the FBRP allows for Drought Assistance grants and future funding.

In this in-person workshop, we will be focusing on Soil Resilience & Sustainability. With guest speakers from ICL and TerraCottem, this is a fantastic educational workshop. You will also be guided through the process of developing your Farm Business Resilience Plan, with the aim of the session to walk away with the bones of your tailored, individualised plan. The key objective of developing a Farm Business Resilience Plan is to instill sustainability and resilience into your business, your farm, your family.

Social wind up: 5pm onwards.
Location
Get directions
Sports Precinct Townsville
24 Burke Street, North Ward , QLD 4810