The Brunswick Beethoven Festival - Concert 9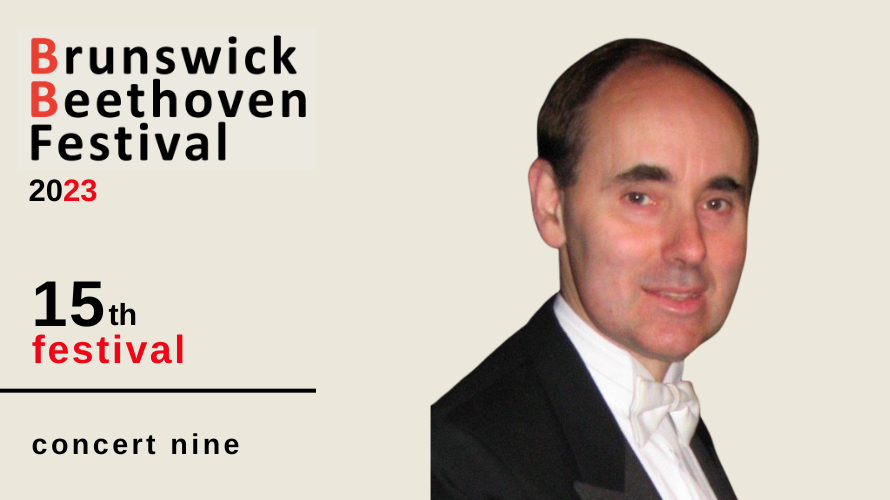 Program:
Anthony Halliday – Piano
Sonata in A flat Op. 110 Ludwig van Beethoven (1770 – 1827)
1. Moderato cantabile, molto espressivo
2. Allegro molto
3. Recitative
Arioso dolente (Sad song)
Fugue – Allegro, ma non troppo
Arioso – losing all life
Fugue – gathering new life
Sonata in B minor Op. 58 Frederic Chopin (1810 – 1849)
1. Allegro maestoso
2. Scherzo – Molto vivace
3. Largo
4. Finale: Presto non tanto, agitato
About
The Brunswick Beethoven Festival returns to Merri-bek this February 2023 for its 15th festival.

Anthony Halliday will be graciously performing at the request of Sergio due to a chest infection.

Anthony Halliday is a world-renowned composer who has performed for audiences in Berlin, Rome, and London to name a few.

He also recorded all 32 Sonatas for Piano by Beethoven.

Program listed in event section.

The Brunswick Beethoven Festival brings together internationally acclaimed performers for a festival of the finest classical chamber music in Brunswick, inner Melbourne – and for the lowest prices so that everybody can afford to come and hear these exceptional artists playing the great classical composers – Beethoven,
Brahms, Bach, Mozart, Handel, Chopin, Debussy and more.
Location
Get directions
Brunswick Uniting Church
212 Sydney Rd, Brunswick VIC 3056