The Brunswick Beethoven Festival - Concert 5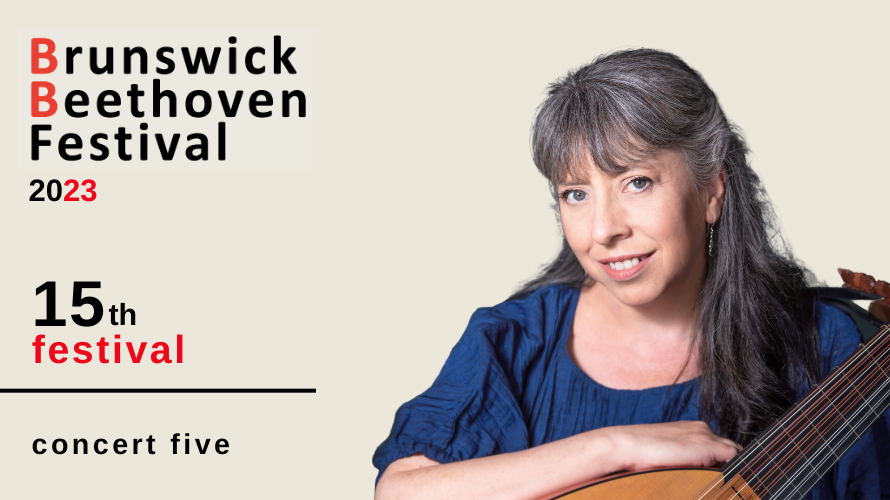 About
The Brunswick Beethoven Festival returns to Merri-bek this February 2023 for its 15th festival.

Rosemary Hodgson performs - Walsingham: works by Dowland, Byrd, Collard, Marchant and others.

Walsingham is an intricately constructed musical journey, exploring themes of mysticism and person pilgrimage.

Inspired by the famous Elizabethan Ballad, works by John Dowland, Alfonso Ferrabosco, John Johnson, Edward Collard, John Marchant, Francis Cutting, George Huwitt and Anthony Holborne form a grand rondo played by Australia's preeminent lutenist, Rosemary Hodgson.

Artist Biography:
Australian lutenist, Rosemary Hodgson maintains a vibrant career as soloist and chamber musician. Known for her remarkable sensitivity and technique, she has established an international reputation for outstanding concert presentations and solo lute recordings of captivating subtlety.
Program
Walsingham

Rosemary Hodgson - lute
Walsingham - Anon
The Voice - William Byrd
Anthony Pavyn – Anthony de Countie
Walsingham – Francis Cutting
Sir Walter Raleigh's Galliard - Francis Cutting
Walsingham – John Johnson
Pavan – Edward Collard
The Maye Galliard – Edward Collard
As I went to Walsingham – Edward Collard
As it fell on a Holly Eve – Anthony Holborne
Walsingham – Anthony Holborne
Fantasie – Alfonso Ferrabosco
Walsingham – John Marchant
Walsingham – John Dowland
Location
Get directions
Brunswick Uniting Church
212 Sydney Rd, Brunswick VIC 3056