Hullabaloo 2023 (SOLD OUT)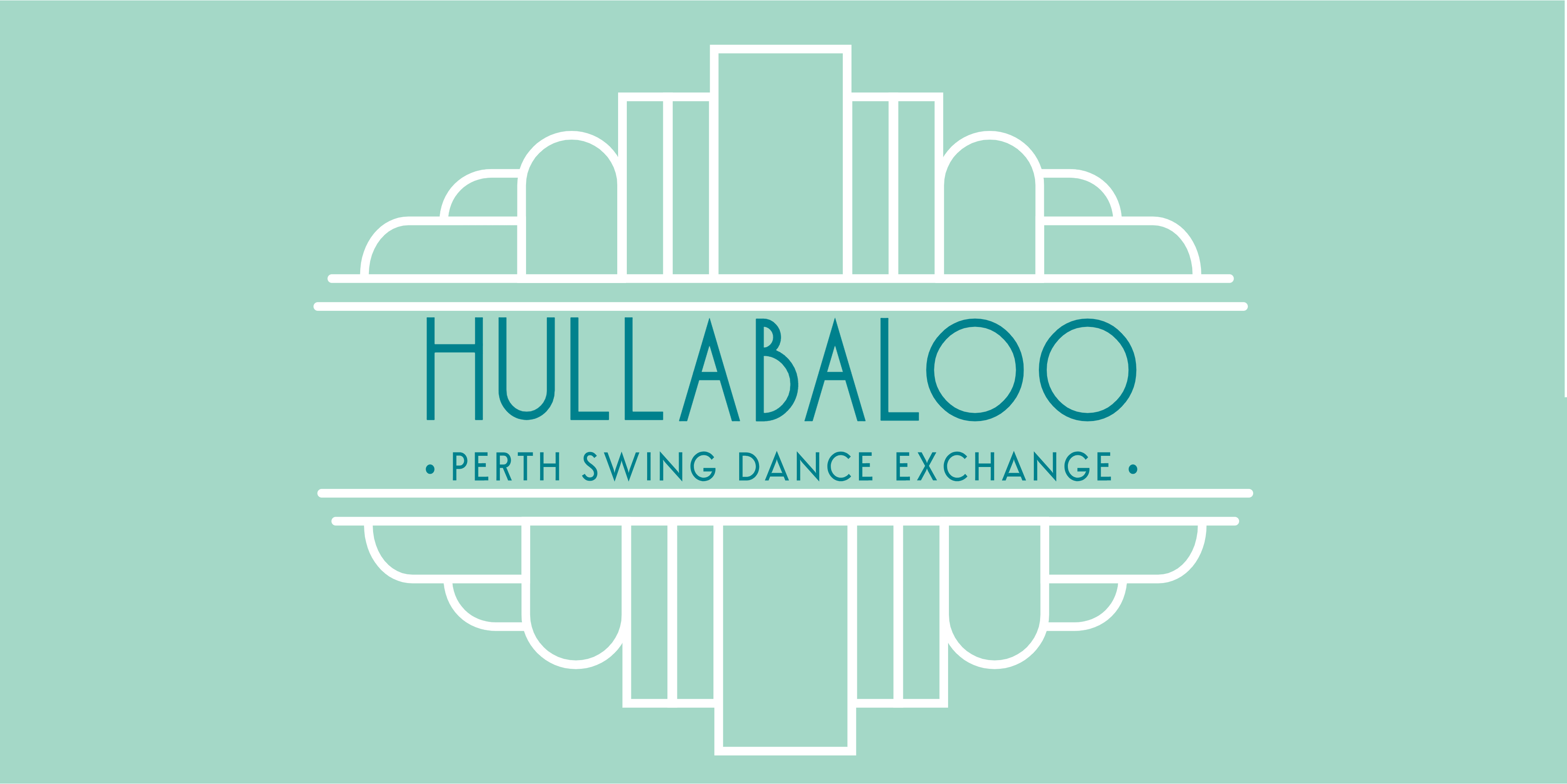 About
WE HAVE SOLD OUT OF FULL PASSES.

Follow us on Facebook to be one of the first to know when we open more tickets!

We are back in 2023! Please come and join us for the Swing Party of the year... we have missed you!

For information on the bands, venues, workshops and all other things Hullabaloo 2023 - please visit www.hulla.org
Friday 21st April 2023 to Sunday 23rd April 2023
Hullabaloo Terms & Conditions
Standard Terms & Conditions
By purchasing a ticket as either a single event ticket, or a full event pass, you agree to adhere to the Hullabaloo 2023 Terms and Condition including the Perth Swing Dance Society (PSDS) code of conduct.
To read the code of conduct, please click here.
Dancing is a physical activity. Please ensure that you select appropriate events for your fitness and experience.
Standard Refund Policy
If you are no longer able to attend the event and need to cancel your booking, the following conditions will apply:
Refunds will only be provided for the full booking you made. You will not be able to refund for individual events within a group event pass.
100% refund - If you cancel your booking prior to the 27th March 2023.
50% refund - If you cancel your booking between 27th March 2023 and 6th April 2023 (inclusive).
Any bookings cancelled after the 6th April 2023 will not be eligible for a refund.
All merchandise purchases are non-refundable. The event organiser will make reasonable arrangements for you to receive any merchandise included in your order if you are unable to collect. Postage of your merchandise will be at your expense if required.
All refund requests must be made in writing within the above mentioned time frames; please email any requests to hulla@perthswing.com.
COVID Commitment
PSDS is committed to being able to hold a COVID-Safe event and in the event that the WA government increase the restrictions relating to our events or venues, PSDS will apply the following process:
We will attempt to update or amend the events so as to meet any new requirements. This may include a change in number of tickets available, changing the event structure to meet the new requirements, or changing the venue.

If we are not able to viably make the changes to the event, we will look to reschedule the event for another day and/or time and transfer your ticket.

If both these options are not viable, we will cancel the event and apply the COVID Refund Policy as part of our COVID Terms & Conditions
COVID Terms & Conditions
If the location you have travelled from is declared a hot spot and/ or the WA or Australian governments impose quarantine requirements as a result of your travel, you will not be able to attend any of the events.
If you are feeling unwell, please do not attend the event
Maintain social distancing where possible and appropriate
Maintain good hygiene, including regular hand washing and sanitizer as appropriate
Follow the instructions of the event organisers or venue staff
COVID Ticket Refund Policy
If PSDS is required to cancel part or all of the event, then this policy will apply in place of the standard refund policy.
Participants will be entitled to a full or partial refund to the value of the individual event/s that have been cancelled.
The purchase of merchandise will not be refunded. The event organiser will make reasonable arrangements for you to receive any merchandise included in your order if you are unable to collect.
If a participant is required to amend or cancel all or part of their ticket, as a result of COVID requirements, then in addition to the standard ticket refund policy you will be permitted to transfer your ticket to another person.
Please contact the event organiser to make a request, including reasonable explanation as to the reason for the transfer request.