CARVING SMALL ANIMAL FORMS | MALENY WOOD EXPO 2023 (SOLD OUT)
with Carol Russell | Carol Russell Woodwork | 2 day workshop | $350 per person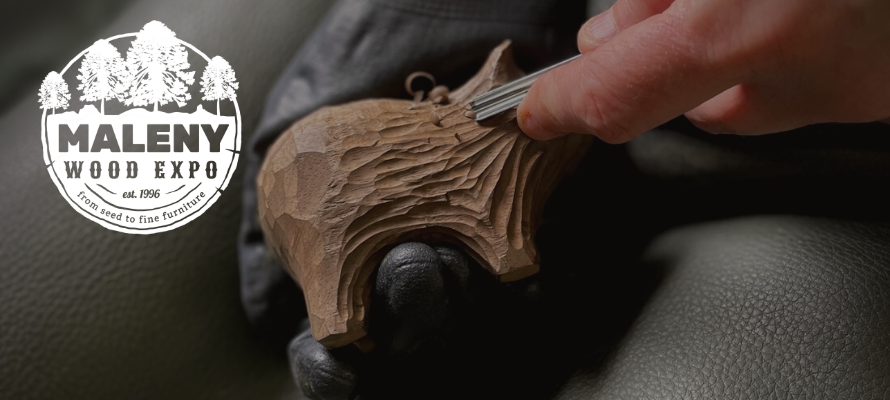 About
Explore the gentle, meditative art of whittling as you carve simple animal forms.
The emphasis of this class is to learn to create a small hand-held three-dimensional sculpture using hand tools only. You will work from pre-cut blanks.
In the class, you will learn about design and interpretation of animal forms, timber and tool selection, knife sharpening, whittling techniques and finishing using milk paint, natural pigments, oils and charring.
Book quickly, 8 spots only!
Cost: $350 per person INCLUDES MALENY WOOD EXPO 2 DAY PASS
Age: Suitable for 18 years and over.
When: Hosted over two days (participants attend both days)
Sunday 30th April, 10 am - 4.30 pm

Monday 1st May, 10 am - 4.30 pm
All tools and materials provided.
No previous experience necessary.
Book quick, 8 spots only!
What to wear and things to bring:
Please wear covered shoes.

Please bring a notepad, pencil and an apron if possible.
ABOUT CAROL RUSSELL
Carol Russell is a self-taught timber artist who has been working in wood for most of her adult life.
Beginning in 1987 with small furniture projects and antique restoration, she spent much time in the workshops of craftspeople who were prepared to share their knowledge with her.
She spent several years working on small commission projects, exhibiting her work in galleries in Brisbane, Canberra and Sydney.
Carol became interested in teaching, and in 1997 began teaching woodwork at Carbatec, a Brisbane supplier of woodworking tools who employed her to create a woodworking school.
The Australian Wood Review has published several of her articles on tools and woodworking techniques.
She now works full time teaching and creating unique pieces of tableware from Australia's forest timbers.
Location
Get directions
Maleny Showgrounds
13 Maleny-Stanley River Road, Maleny QLD 4552