2023 Chisholm Production 'The Wind in the Willows'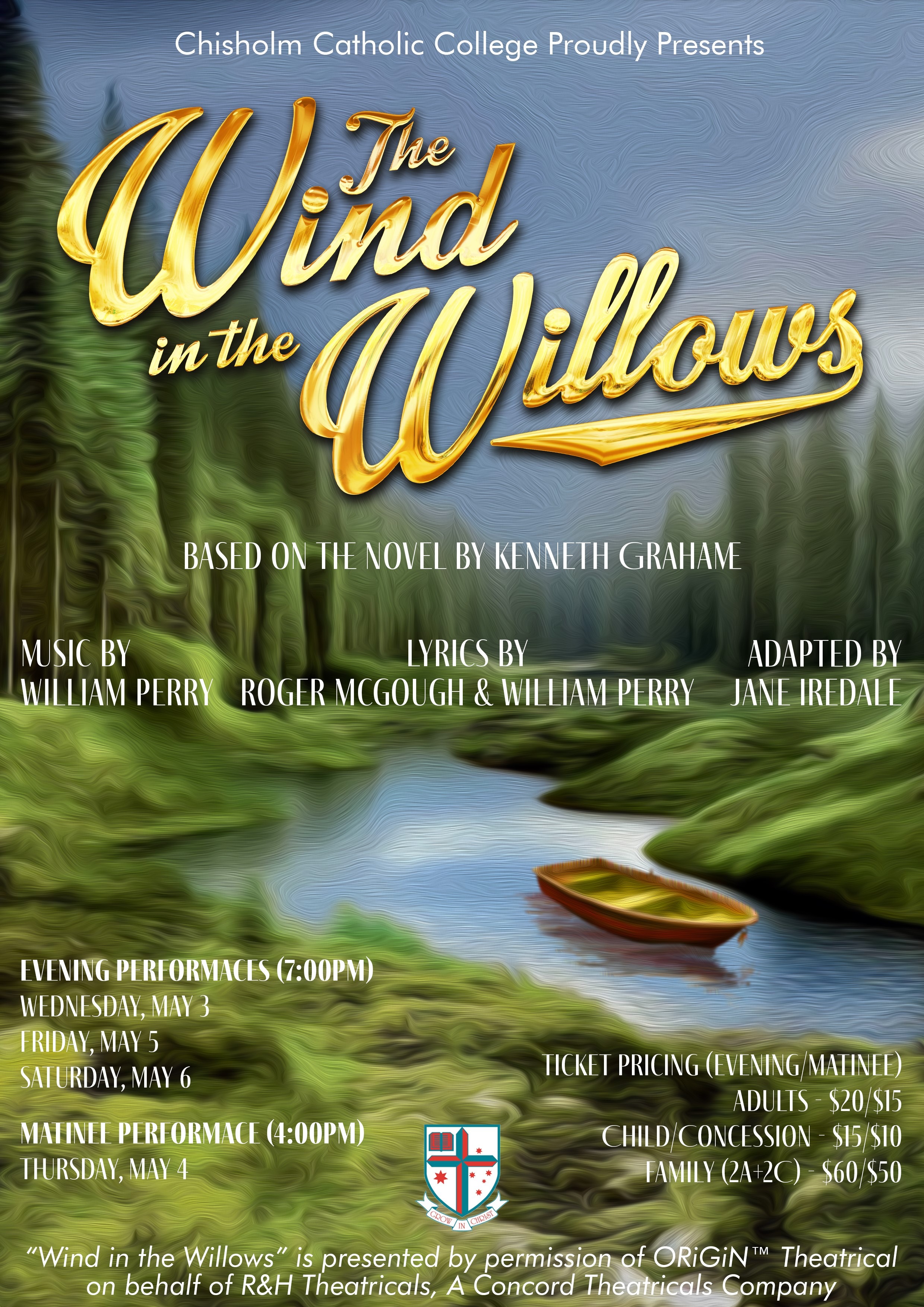 The unforgettable characters from Kenneth Grahame's beloved classic spring to life in this sparkling Broadway musical adaptation.
Mole, a curious girl who leaves her underground life for one of adventure, meets the kindly Water Rat, who agrees to show her the world. That world includes the eccentric and wealthy Mr. Toad, whose outrageous enthusiasm for life and especially for motor cars, brings trouble for everyone. In a fight with the belligerent Weasels to recapture Toad's ancestral home, the old boxing champion, Mr. Badger, leads them to victory.
Much more than a show about animals with human characteristics, WIND IN THE WILLOWS is about the delicate balance among all living things and the surpassing value of friendship.
VENUE
Chisholm Catholic College
Performing Arts Centre
1104 Beaufort Street Bedford WA 6052