Evicted! A Modern Romance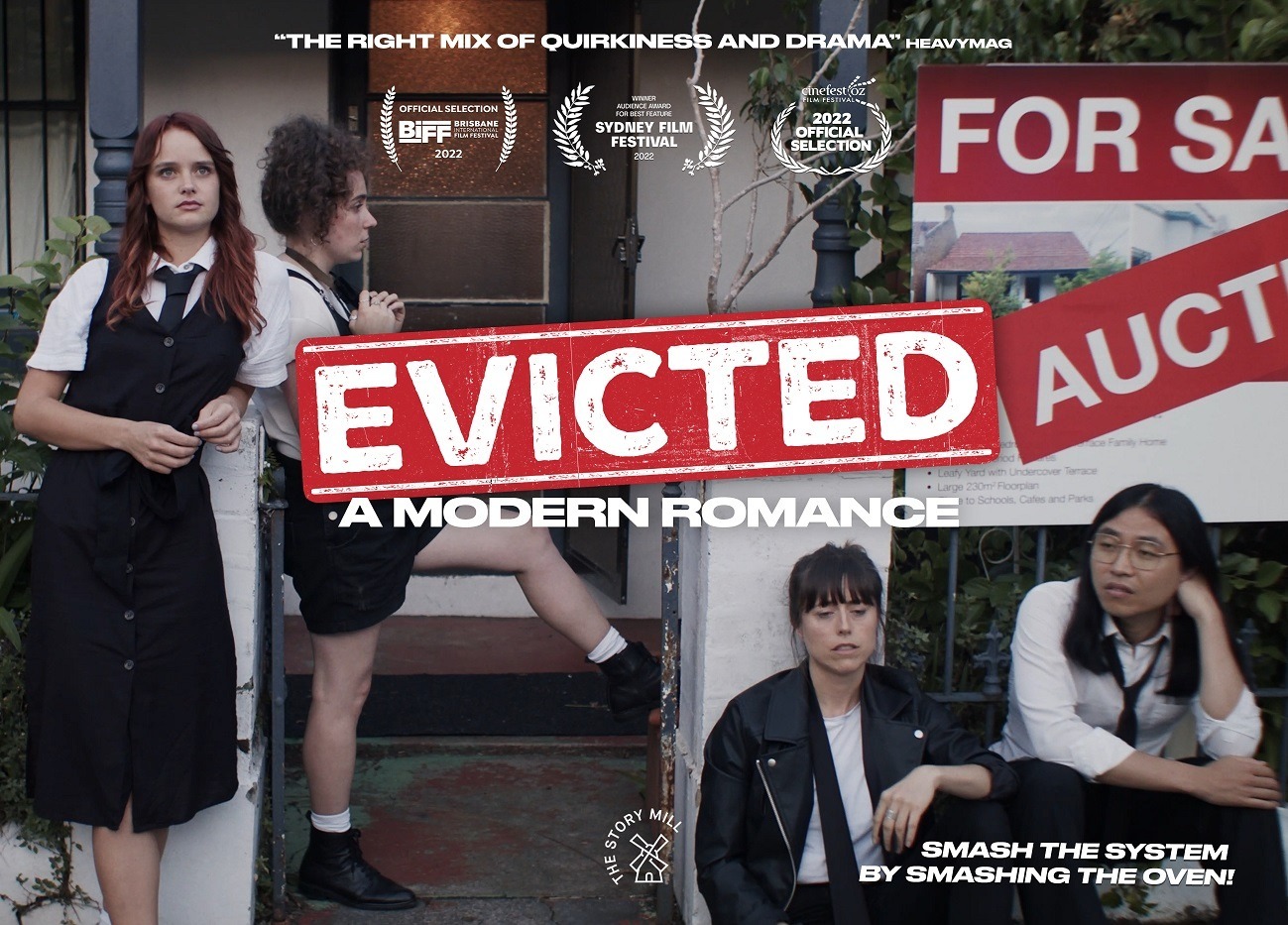 About
Audience Winner Award for Best Feature Sydney Film Festival 2022

Four spuriously employed housemates on the verge of eviction trawl Sydney's fraught rental market in search of a new place to call home. With an impending eviction hanging over their heads, freshly unemployed Maggie, gig-economy worker Will, and feuding couple Isabelle and May, embark on a seemingly futile hunt for an affordable share house. Will forms an unlikely friendship with a war veteran, Isabelle hits it off with her local barista, and endless mishaps, coincidences, and hook-ups gone awry abound. Evicted! A Modern Romance has the right mix of quirkiness and drama as it explores the lives of four millennial housemates, as they embark on a seemingly fruitless search of looking for a home to rent in Sydney, as they find themselves on the verge of eviction.

This special screening event includes an exclusive Q&A session with Writer & Director Rowan Devereux and Producer Sophie Saville.
Location
Get directions
Bowraville Theatre
74 High Street, Bowraville NSW 2449