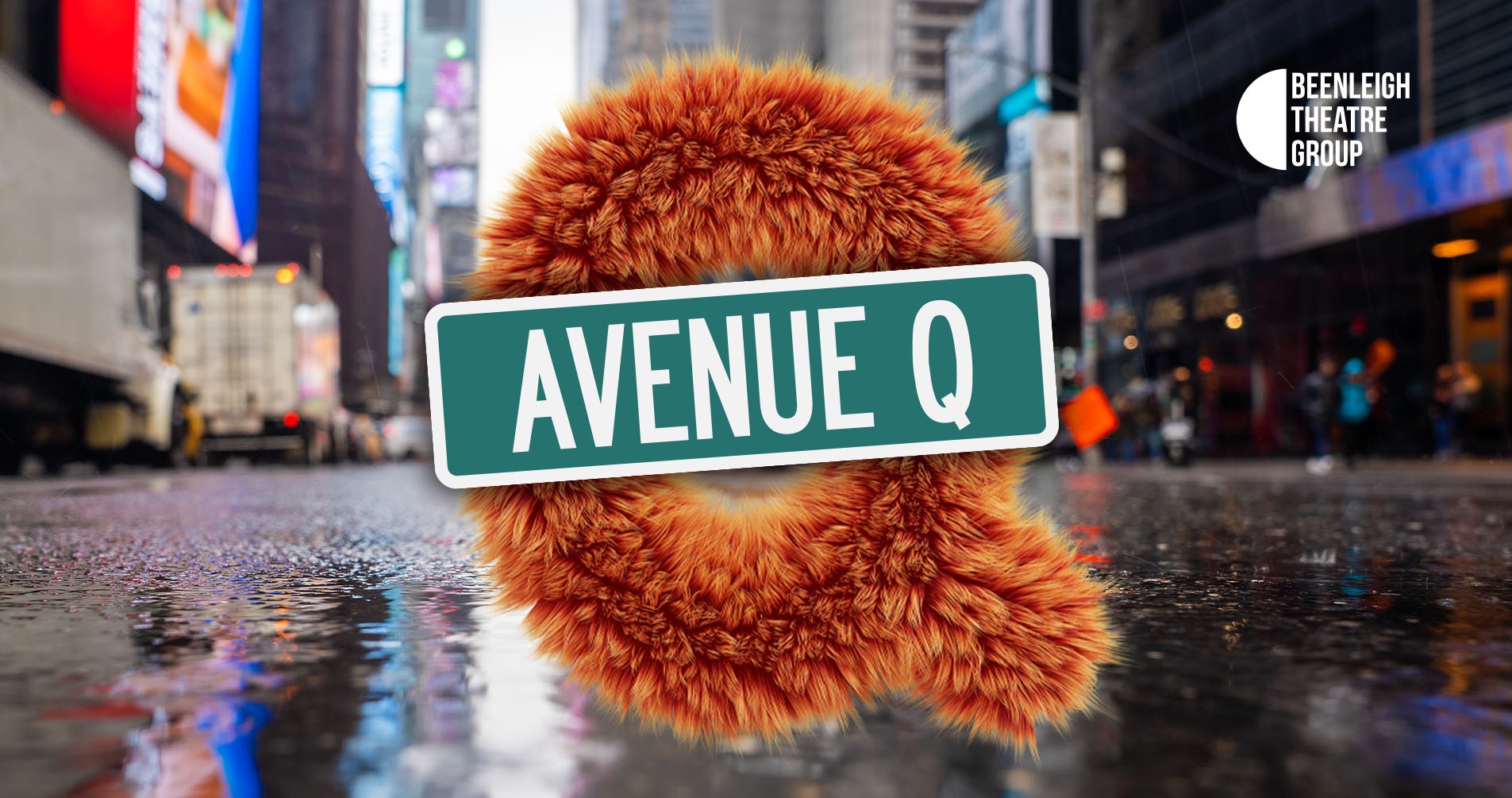 Avenue Q tells the timeless story of a recent college graduate trying to find his way in the world. Set in New York City all the way out on Avenue Q (he couldn't afford anything better), we are introduced to fresh-faced Princeton as he struggles to find his purpose: meeting friends, finding love, losing love, and finding it again, along the way. Inspired by the beloved children's show Sesame Street, Avenue Q creates a puppet-filled world that is a little more reflective of the difficult, R-rated realities that we face when we learn that real life isn't as simple as we dreamed it might be – but perhaps, suggests Avenue Q, life is all the more colorful and worthwhile for it.
Tickets:
| | |
| --- | --- |
| Adult / General Admission | $35 |
| | |
| Concession/Pensioner | $30 |
Group Bookings:
Group Discounts are available for purchases of 10 or more tickets. Please contact the Box Office directly via email.
Show Times:
Evenings | April: Friday 21st, Saturday 22nd, Friday 28th and Saturday 29th. May: Friday 5th, and Saturday 6th| 7.30pm
Matinees | April: Sunday 23rd, Sunday 30th. May: 6th | 2pm
Run time: Avenue Q runs for approximately 2.5 hours (including a 20 minute intermission).
Payments:
Beenleigh Theatre Group prefers a cashless payment system. However, limited cash is available for giving change.
SPECIAL INFORMATION:
Parking:
Crete Street Theatre has access to an underground carpark (free) located UNDER the Beenleigh Events Centre, attached to the Theatre. There is also free street parking available.
Disabled Parking - Located on Kent Street directly in front of the the theatre entrance.
Please note: if the Beenleigh Events Centre has an event on during one of our performances, parking becomes very limited. We recommend arriving at least 20 minutes prior to the start of the show in case you need to find a parking.
Other Tickets:
Other ticket options such as companion card holders are available. Please contact the box office via info@beenleightheatregroup.com to book.
COVID-19 (and Other Disasters):
At any time this event may be cancelled or postponed. In the event that this happens, ticket holders will be offered refunds or transfers to a new session.
Special Effects:
Avenue Q is likely to feature theatrical haze, smoke, strobes and other lighting effects.
Content Warning:
Avenue Q features frequent coarse language and sexual references.
Location
Crete Street Theatre
Crete Street, Beenleigh QLD 4207