International Women's Day - Breakfast 2023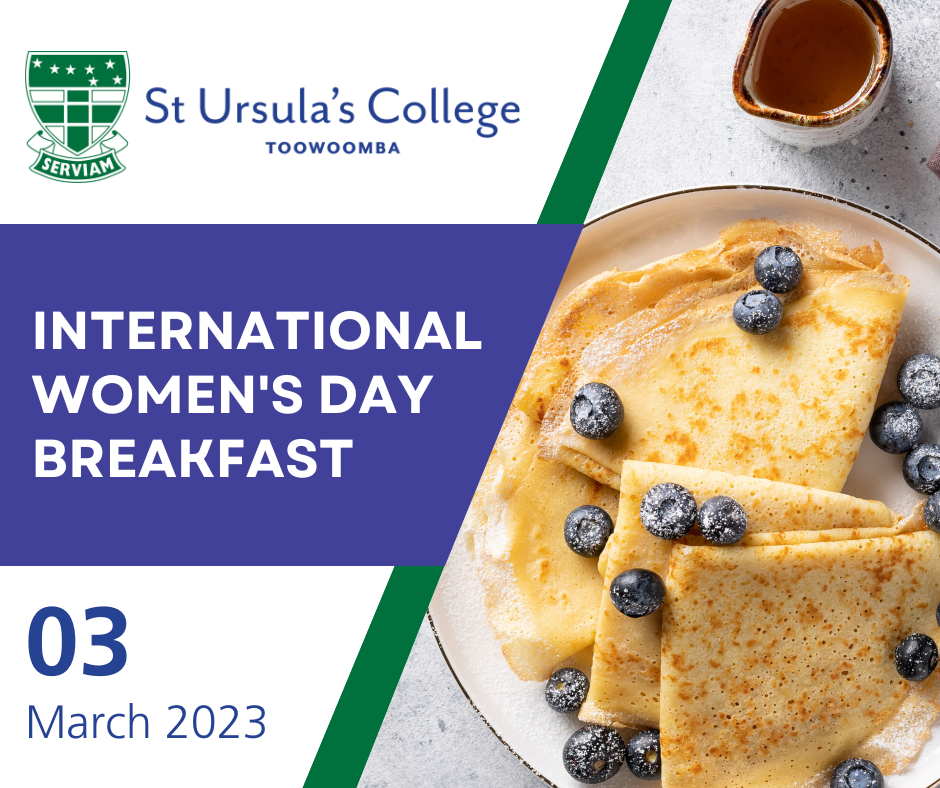 About
Happy International Women's Day! 🎉

Join us for our International Women's Day Breakfast, where we'll celebrate women's incredible achievements and recognise their challenges.

Our guest speaker, Sarah Green (nee Balderson) 1998 graduate, is a trailblazer in the field of sports journalism, and we can't wait to hear her story.

Date: Friday, 3 March 2023
Time: 7:30am
Location: St Ursula's College, Dining Room

There will be raffles and all funds raised will go to Mother of Peace Ursuline school in Cambodia.

Let's come together to support and empower women from all walks of life.
Location
St Ursula's College
Dining Room, 38 Taylor Street, NEWTOWN QLD 4350