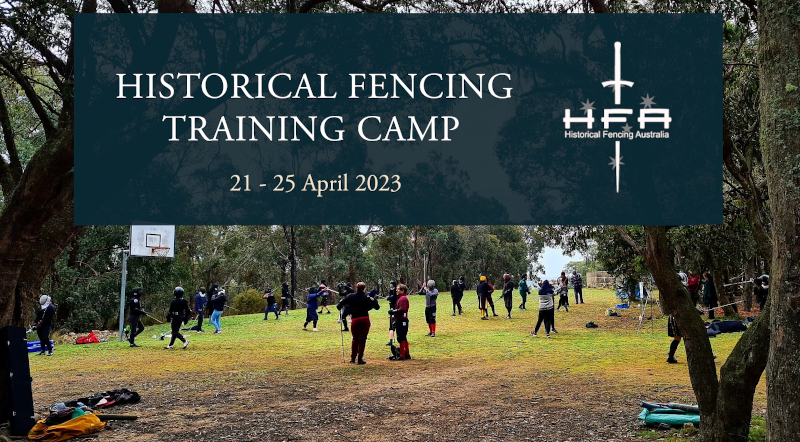 Come and enjoy a weekend of fencing training and camaraderie in the Australian bush.

This 4 day training camp for historical fencing will include: technical, tactical, and physical training for fencing, lots of sparring, plus dorm or tent accommodation for all, and food is included too!

The camp is a little more focused on improving everyone's skills with weapons they are already somewhat familiar with rather than introducing new weapons. Think of it as an opportunity to "level up" and train the when and why to do stuff you already know how to do.

The event will be open to anyone who currently practices or is interested in practising Historical Fencing or HMA. Equipment and experience requirements will vary by training session, however both beginner and advanced students will be catered to.
PRICING
CAN YOU HELP?
Would you like to instruct? We are looking for some awesome instructors to help improve everyone's fencing no matter what style they already practice. If you think you can help please send us a message!
Would you like to cook? We are seeking a team to assist with catering the event (roughly 8 hr time commitment).

Instructors and catering team attend the event for free, and If we have some money left over at the end of the event we will use it to cover the travel costs of the event team (caterers & instructors)
Location
Gilwell Park Scout Camp
2555 Gembrook-Launching Pl Rd, Gembrook Victoria 3783