Planning Ahead - Online Community Seminar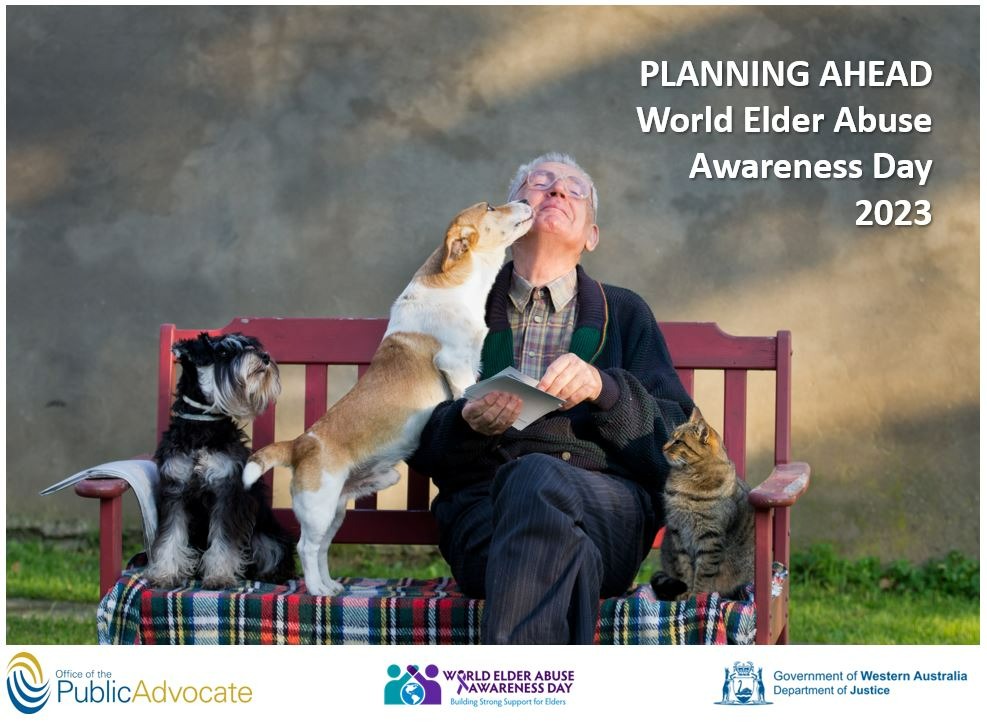 About
As part of World Elder Abuse Awareness Week 2023, the Office of the Public Advocate is delivering a free online community seminar offering practical advice on; planning ahead, preparing enduring powers, advance health directives and protecting yourself and loved ones from potential elder abuse.

Find out how Enduring Powers of Attorney (EPA), Enduring Powers of Guardianship (EPG) and Advance Health Directives (AHD) can protect you.

• Who is eligible to make an EPA, EPG or AHD?
• How to fill out the paperwork?
• What are the witnessing requirements?
• What to do with the documents?
• + Q&A opportunity

The two hour Planning Ahead seminar will be conducted online via MS Teams.

Bookings essential - a MS Teams link will be sent out the week prior to 15 June.

Participants will also receive a Planning Ahead electronic information kit containing useful links and online information.