Cameragal Montessori Infant and Toddler Program
Cameragal Montessori Playroom
45 Ridge Street, North Sydney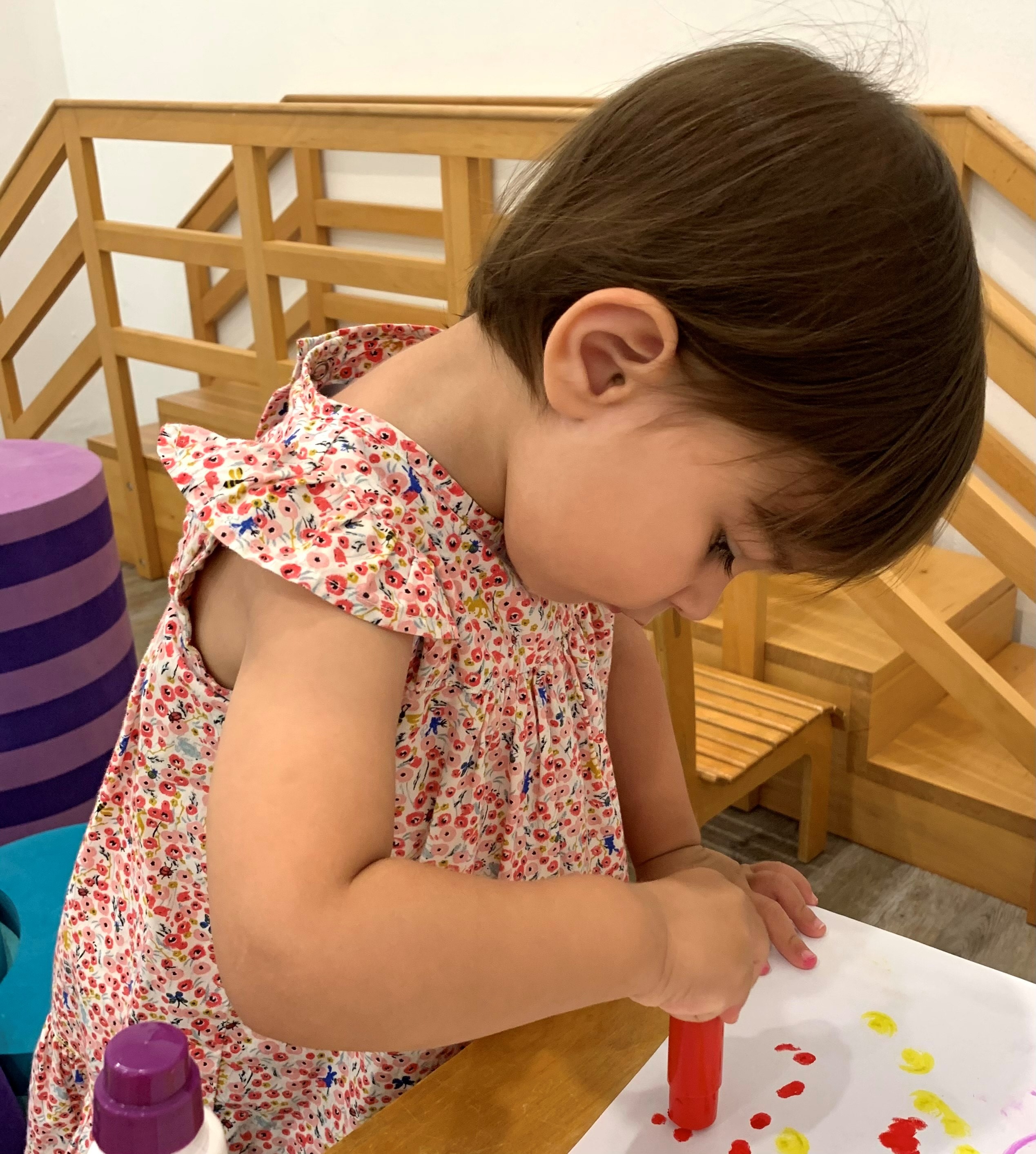 Cameragal Montessori School 0-3 Program
Term 2 classes for 2023
will commence on Monday 1 May and finish on Friday 23 June 2023 (8-week term) -
Queens Birthday rescheduled class - Monday 26 June
Cameragal Montessori Infant and Toddler environment is created specifically to support each stage of the child's development. Our beautifully prepared environment is a neat, orderly, and intimate space that focuses on the development of movement and the refinement of language. It lays the foundation for life as the first three years of life are the most fundamental for children and their potential.
The Parent Toddler Program provides structured, individualised developmental activities that develop:
- essential self-confidence & faith in themselves
- nurturing the child's urge for independence
- building self-esteem and confidence
- developing their concentration span
- developing fine motor skills
The program provides age-appropriate, real-life practical experiences to foster the development of these life skills.
Peaceful babies Program (Understanding & caring for your new baby.) - Tuesday 1 - 2.30 pm
Our 8-week Peaceful Babies Program supports you during this life-changing transition, to understand your baby's development throughout the first six months of their life.
Course Benefits -
The importance of the fourth-trimester
Bonding & attachment
Baby and sleep
Why babies cry & how to calm them
Infant communication & the development of language
The development of movement & the beginning of play
Respectful caregiving
Feeding your baby & introducing solid food
Designing your home for play & movement
Cameragal Montessori School 0-3 Playroom
45 Ridge Street, North Sydney NSW 2060
Vicki Allison - Enrolment Manager
E: admin@cameragal.nsw.edu.au
Ph: 9954 0344
W: www.cameragal.nsw.edu.au