Kepa Kurl Community Conservation Forum 2023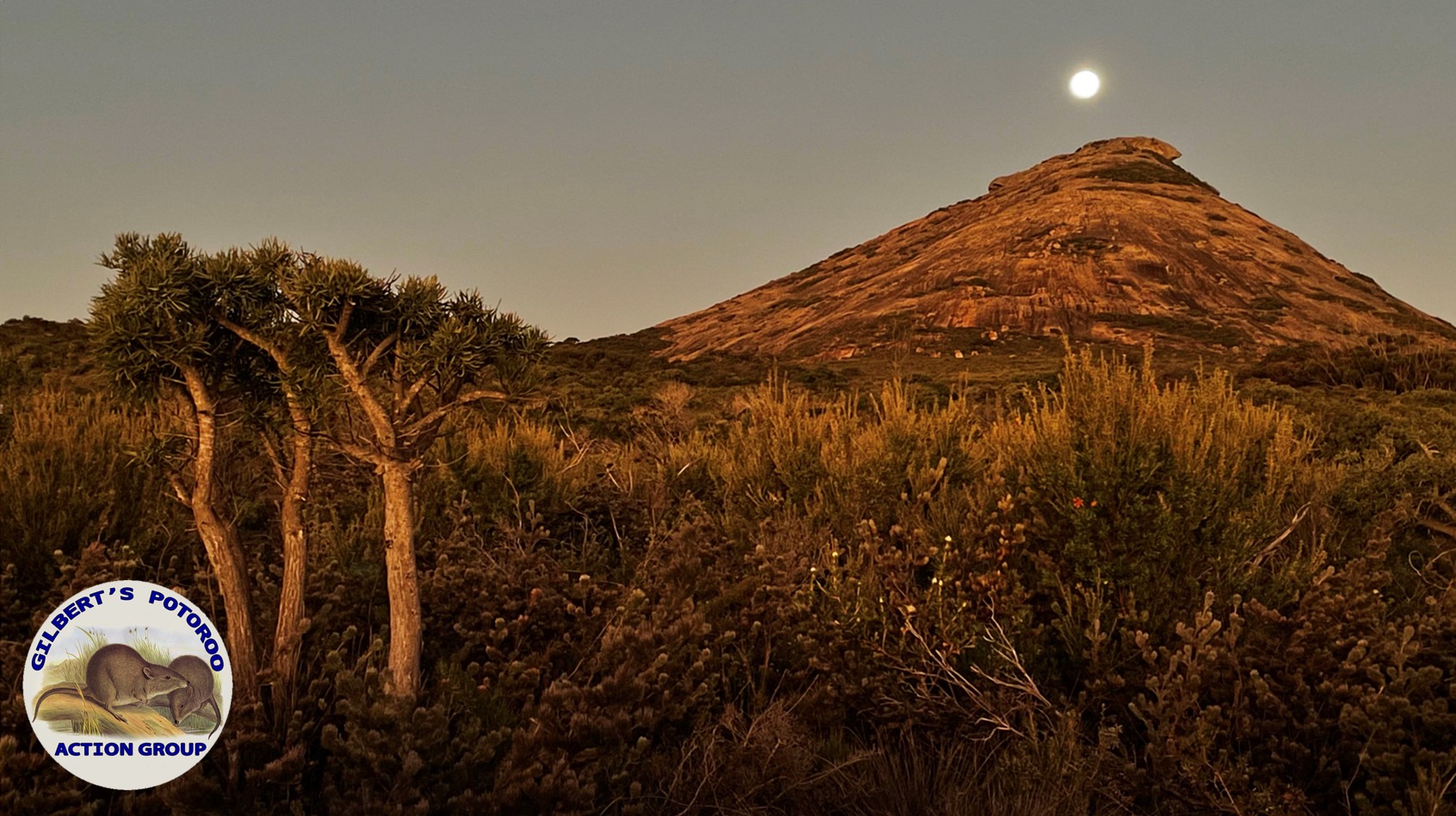 Join us in Esperance at the Civic Centre on March 25 (Earth Hour day) for a free day of exciting presentations and a collaborative art project that collectively showcase the unique projects and programs happening across Wudjari Country and the wider South Coast Region. Morning and afternoon tea and lunch will be provided. The Forum will be followed by an informal social gathering at the Lucky Bay Brewery where more video highlights and networking will take place, together with some local, culturally-inspired food tastings (buy your own dinner and drinks!).
What's on the Programme??
• Hear about what GPAG do to try and help DBCAsave Gilbert's Potoroo & the projects thedynamic Tjaltjraak rangers are involved in
• Learn about carnivorous plants in the Kepa Kurl area & how to find & identify them
• Find out how volunteers can scan through camera images for Potoroos, other native species, cats & foxesto help DBCA with management
• View highlights of a seafloor & marine habitat mapping project, hear how marine microplastics severely affect seabirds &participate in a collaborative art project to raise awareness
• Discover how volunteering, art, film & photography can help peopleconnect with nature
And lots more…
COVID Management: Note that while masks are not mandatory, the WA Health Department advises that they should be worn in crowded indoor spaces and where physical distancing is not possible. We will have both masks and hand sanitiser available at the venue.
Note registrations for the forum close at 4pm on Friday March 24th
Kepa Kurl Community Conservation Forum

Forum Registration
Includes the Full Day Forum on Sat March 25 - 8:30 am to 3:30 pm with tea and coffee and catered morning and afternoon tea and lunch provided. Doors open for registration at 8:00 am. Event commences at 8:30 am.
Location: Esperance Civic Centre, Council Place, Esperance
Tickets: Free
Social Event at Lucky Bay Brewery
Registration for the social event at the Lucky Bay Brewery (5:00 pm - 8:00 pm) is to enable us to provide approximate numbers to the venue only. Food and drinks consumed at the venue will be at your own cost. If sufficient people require transport to the venue as indicated in your registration we will also consider providing a shuttle bus.
Location: Lucky Bay Brewery, 63 Bandy Creek Road, Esperance (Bandy Creek)
Tickets: None required. Food and drink at the venue at your own cost. A shuttle bus may be provided if sufficient numbers require one.
DATE
March 25, 2023
Location
Esperance Civic Centre
Council Place, Esperance, WA, 6450
Contact Details
The Kepa Kurl Community Conservation Forum

is supported by funding from Western Australia's State NRM Program, through a Community Stewardship Grant to Gilbert's Potoroo Action Group and from the South Coast Enviro-Experiences Project supported by Lotterywest. The event is delivered in collaboration with the Esperance Tjaltjraak Native Title Aboriginal Corporation.