Blueback [PG] 1h43m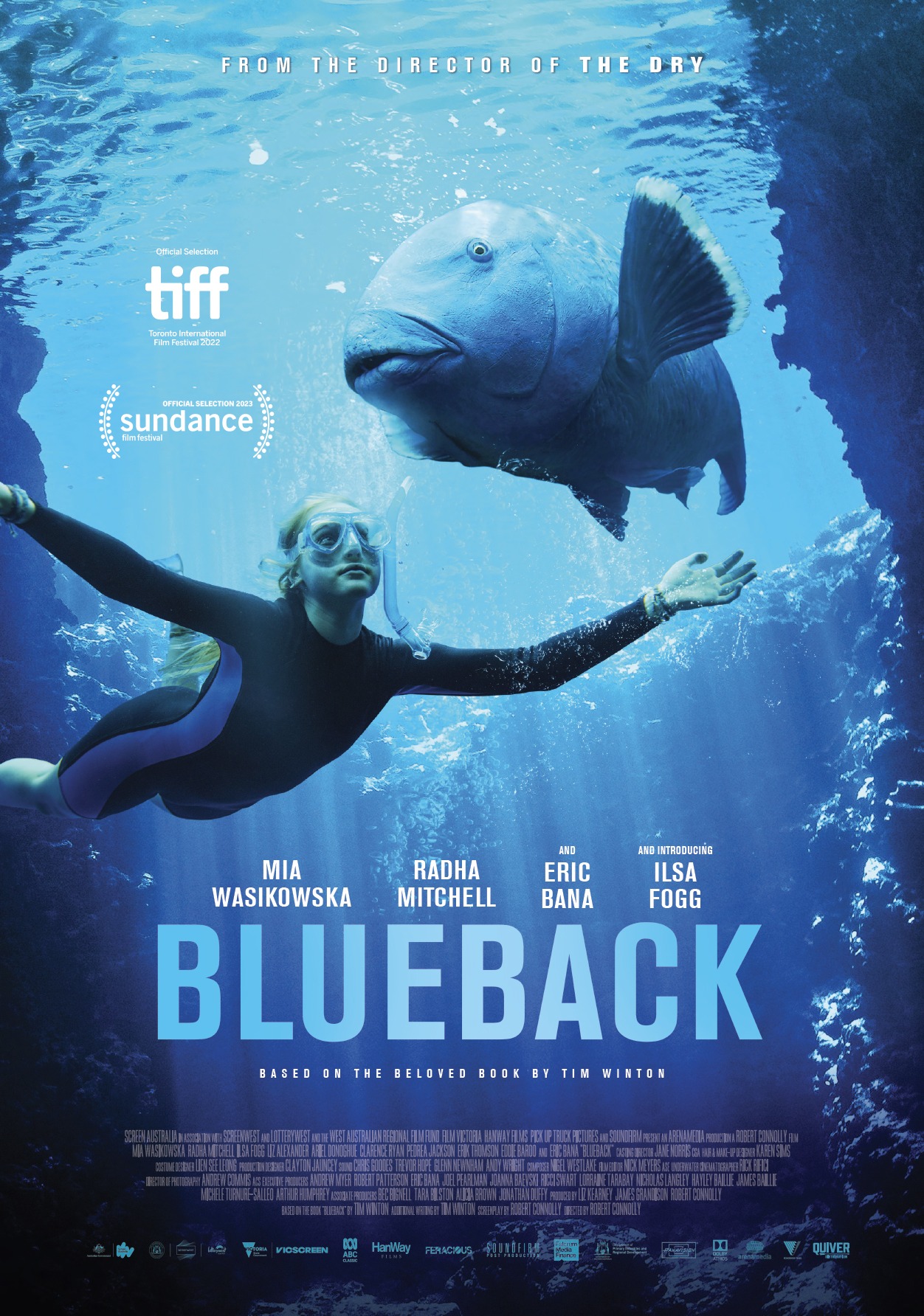 ABOUT
Blueback is a 2022 Australian drama film directed by Robert Connolly, from a screenplay written by Connolly and Tim Winton, based on Winton's 1997 novel of the same name.

The film centres on a young girl who befriends a wild blue groper while diving, and becomes a passionate activist for protecting the ecosystem of Australia's coral reefs from destruction.

Staring Mia Wasikowska, Radha Mitchell, Ilsa Fogg, Liz Alexander, Ariel Donoghue, Clarence Ryan, Pedrea Jackson, Erik Thomson, Eddie Baroo and Eric Bana.
LOCATION
Wonthaggi Union Community Arts Centre
96 Graham St, Wonthaggi VIC 3911
CONTACT DETAILS
Wonthaggi Union Community Arts Center
03 5671 2470
wonthaggi.artscentre@basscoast.vic.gov.au