The Future of Psychedelics in Australia (Voicecraft Live 3)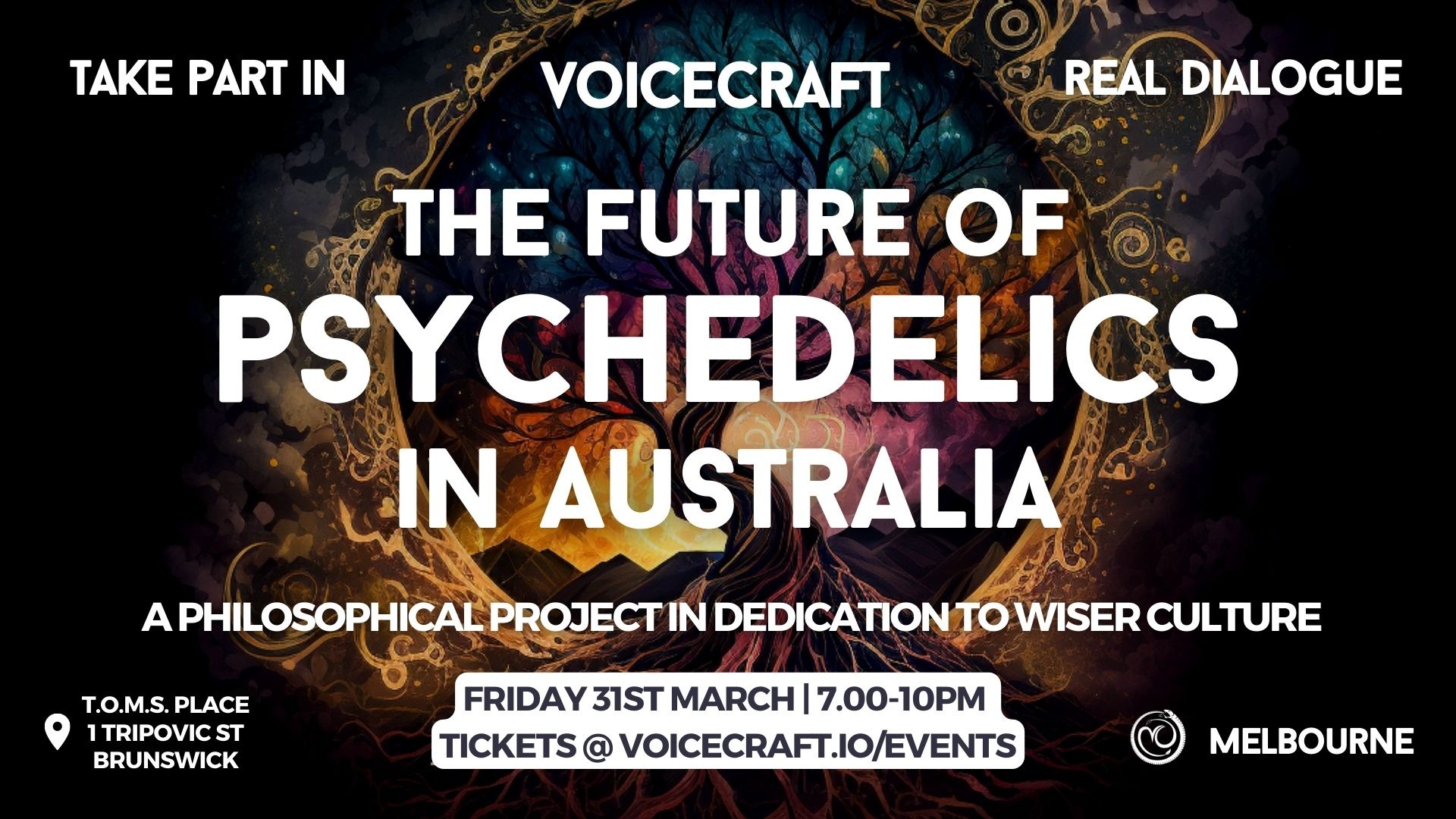 About
In February 2023 Australia legalised the medicinal use of MDMA and psilocybin in specific therapeutic contexts. But what does 'psychedelic' really mean? And what does a truly wise personal and cultural relationship with psychedelics ask of us, individually and collectively?

Hosted by transformative philosopher Tim Adalin, this is Voicecraft Live: a context for real conversations about matters of profound importance in our time. Welcoming hearts and minds, this participatory experience invites facilitated group conversation intermixed with spotlight dialogues with invited guests who have unique insight to share.

Previous events, podcasts, an online network and academy can be found at https://voicecraft.io
For more on the crowdfunding campaign that supports this initiative, see here: https://chuffed.org/project/voicecraft

ABOUT YOUR HOST, SESSION GUIDES, AND SPECIAL GUESTS

Tim Adalin is the founder and producer of Voicecraft podcast and a transformative philosopher. His work focuses on the relation between participation and transformation, and integrates metaphysical and scientific modes of understanding. The primary medium of this work lives in embodied relationality with friends, family, and peers. He is concerned with the vital connections between psyche, culture, and nature, and is developing networks and communities that support wiser contexts for education, contribution, and belonging.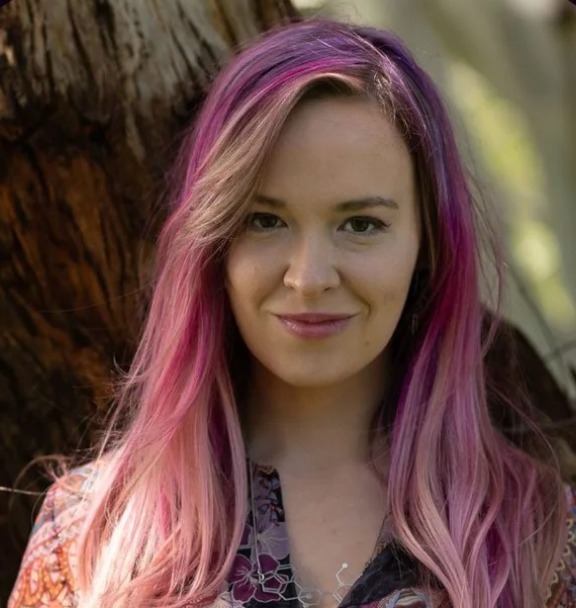 Melissa is an advocate for innovative pathways to enhance health and psychological wellbeing. Melissa is Secretary of Psychedelic Research in Science and Medicine (PRISM) a research charity supporting the creation of psychedelic research trials, a co-founder of The Australian Psychedelic Society and is a member of the UK-Australian Young Leaders Forum. Melissa contributes to the establishments of next-generational mental health treatments in Australia as a psychedelic researcher collaborating with Swinburne University and Imperial College London, as an experienced meditation guide, and through the development of transformative-technology such as VR. In her leisure time, Melissa enjoys her yoga practice, poetry, dance, and painting.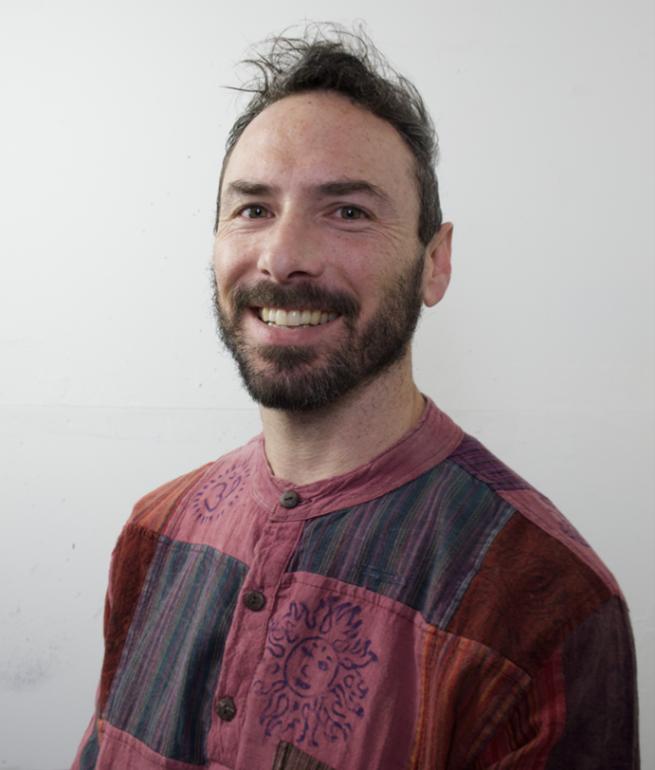 Cam has been involved in counselling practices for 8-10 years and specialises in complexity associated with trauma, substance use, integrative health, shamanic experiences, and the process of change. In 2022 he developed capsychointegration health. Cam is highly focused on the psychointegrative, embodied philosophical, and relational/symbolic elements of transformational experiences and the human journey, including the energetic management involved in achieving mental balance, full presence, expression, and healthy embodiment.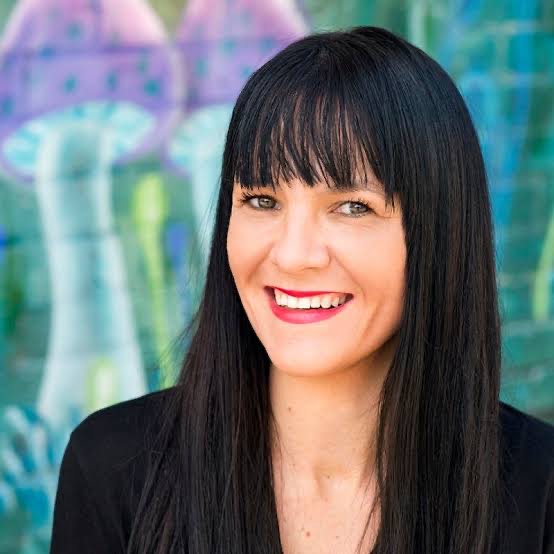 Dr Alana (Lani) Roy is the Founder of The Signs of Life Psychology. She is a psychologist, social worker, and therapist and has spent the last 15 years working in mental health, suicide prevention, trauma, sexual abuse, family violence, and the disability sector.
Lani provides a range of educational and group-based psychedelic programs. She is a board-approved psychology supervisor and provides psychology, social work, and biomedical student placements and supervision across Deakin, Monash, Victoria University, Psychedelic Research in Science and Medicine (PRISM), Entheogenesis Australia (EGA) and the Mental Health Foundation.
RUNTIME
7PM: Doors | Receive your conversation token and be welcome in the space
7.20PM: Opening Address
7.40PM-9PM: Freeform Group Dialogue
9PM-9.15PM: Break and refreshment
9.15PM: Return to one group / filmed dialogue & reflection
10PM: Close
Location
T.O.M.S. Place
1 Tripovic Street, Brunswick Victoria 3056