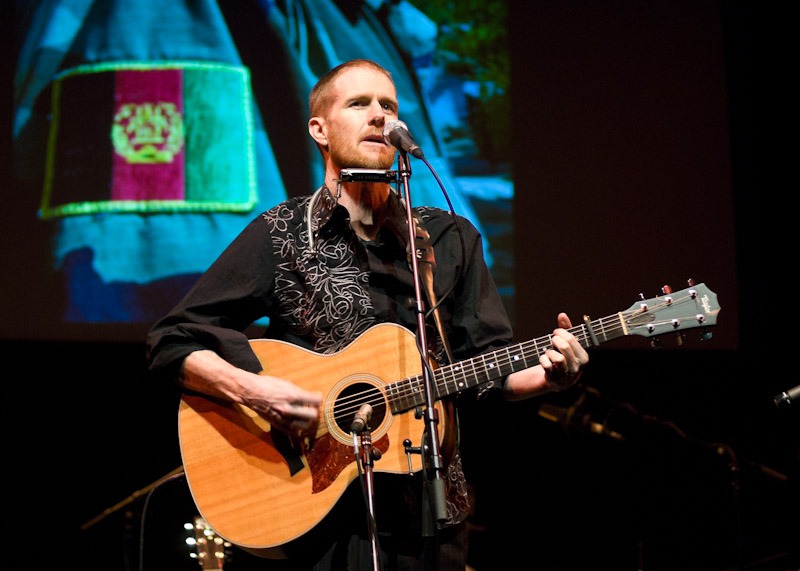 About
Fred Smith and his band will be presenting this extraordinary song cycle on Australia's involvement in Afghanistan.

Fred was there at the beginning in Uruzgan Province and returned at the end working from Kabul International Airport. We will be left admiring the courage and tenacity of thousands of Afghans who braved the human logjams outside the gates of Kabul International Airport, and the soldiers and diplomats who helped them.

Great songs, vivid images and some cheeky Aussie humour combine to offer a vivid account of Australia's Afghanistan story told through the eyes of someone who was there.

This show is based on Fred's album Dust of Uruzgan. The title track was covered by Lee Kernaghan on his top selling Spirit of the Anzacs album. Smith also wrote a book called The Dust of Uruzgan, published in 2016, and is the subject of an ABC Australian Story documentary.

Fred Smith won Solo Artist of the Year at the Australian Folk Awards in 2022.

Supper provided.
Date
Saturday 20 May 2023 7:00 PM - 9:30 PM (UTC+10)
Location
Uniting Church Hall
Chapel Street, Nathalia Victoria 3638