St Paul's Church Easter Organ Recital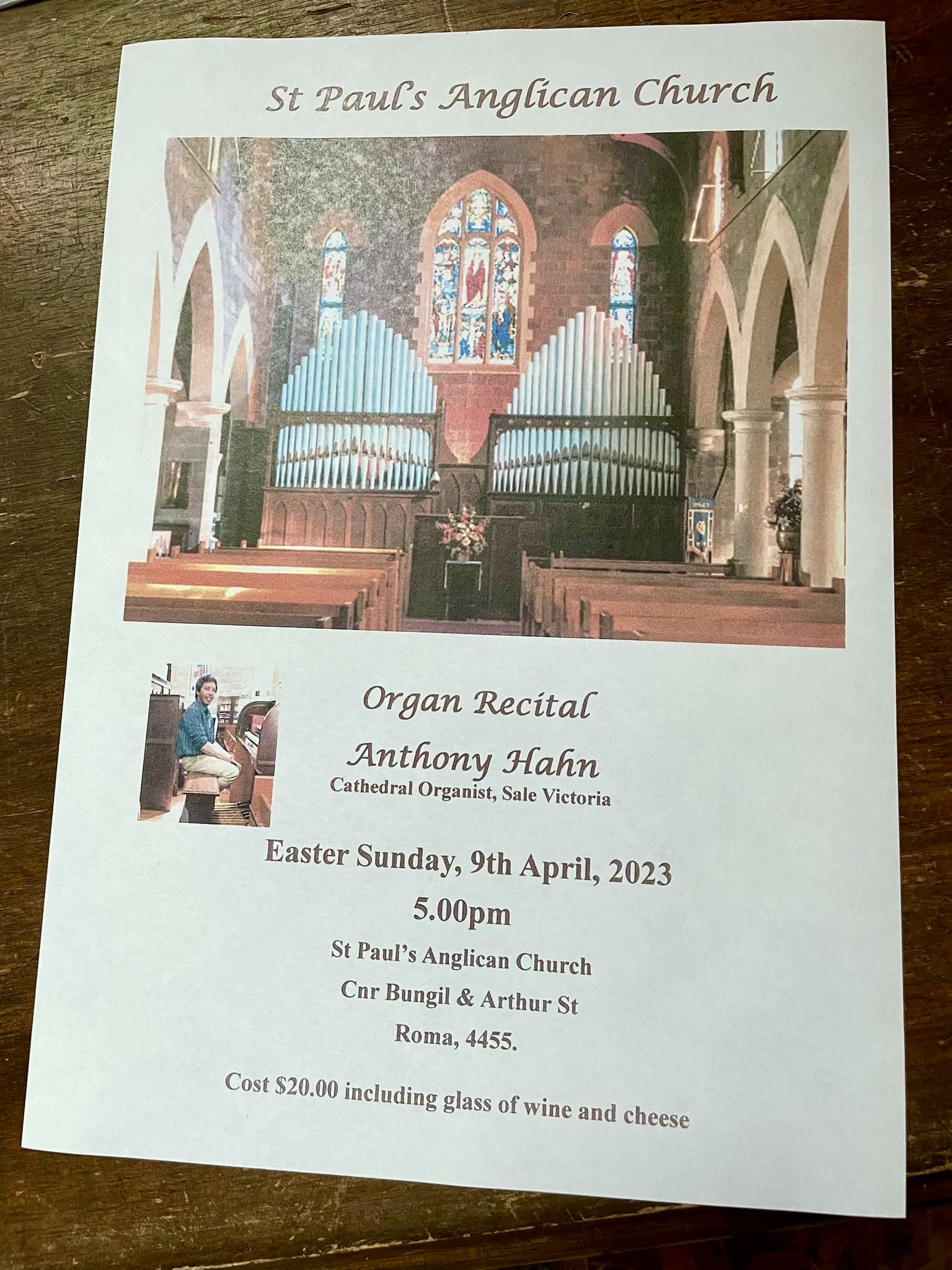 About
Our historic organ will be played by a talented organist Anthony Hahn who regularly plays for the Sale Cathedral in Victoria.
St Paul's Anglican Church is in its second building, it's foundation stone laid in 1913. The first building dated back to 1876. It is a high roofed, typically Church of England design, with the building in the shape of the cross and the sanctuary in the headstock of the design. It has two outstanding features: one is the 567 pipe organ which is located at the back of the church and the other are the 39 stained glass and 11 lead light glass window.

The organ is a rarity. Originally installed in 1927 at the front of the church - as is convention - it was moved to the back for unknown reasons.
Location
St Pauls Church
Cnr Arthur and Bungil Street , Roma QLD 4455