STEAM BENDING | MALENY WOOD EXPO 2023 (CANCELLED)
with Ross Annels | 5 hr workshop | $225 per person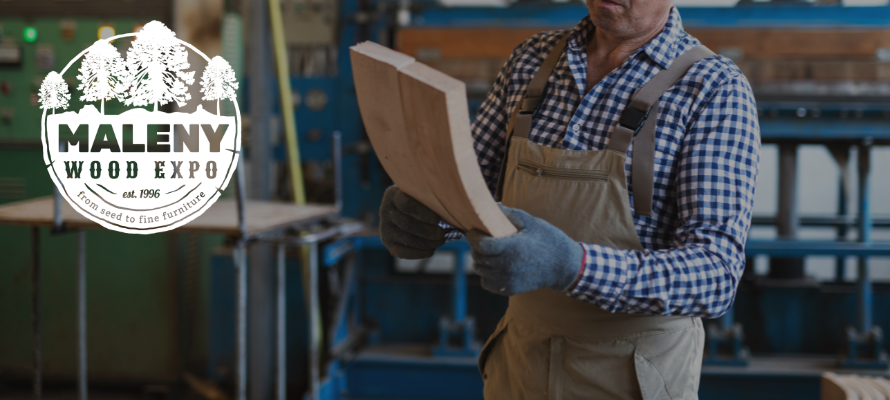 About
This is a unique opportunity to join Ross in exploring bending techniques for use in studio furniture and sculpture. You will work with steam bending and hot-pipe bending, and investigate a range of approaches to each technique.
You will learn to use straps, jigs and formers for various approaches to bending, and discuss the construction of steam boxes and bending jigs.
Cost: $225 per person - INCLUDES A MALENY WOOD EXPO 1 DAY PASS
Age: Suitable for 18 years and over
When: Sunday April 30, 10 am - 3 pm
All workshop materials and safety equipment will be provided, just bring your enthusiasm!
Suitable for beginners and experienced woodworkers.
Book quickly, this workshop is limited to 8 people!
What to wear and things to bring:
Please wear comfortable work clothes and covered shoes.

Restrain any long hair and loose clothing. We will be working with flame and steam.

You will be able to take your bent and broken pieces of timber home!!
ABOUT ROSS ANNELS
Ross is a master craftsman – a fine woodworker, sculptor and teacher. He teaches woodworking and design, most recently at Lomandra Place Studios in Cooroy Queensland. He has taught at the Maleny Wood Expo, the Melbourne Wood Dust events, the Queensland College of Art, and the Centre for Furniture Craftsmanship in Maine, USA.
As a furniture and sculpture artist, Ross has created pieces for private collections and events locally and around the world, and for public institutions including the National Library, the Queensland State Library, and most recently he completed the Bunya Infinity Forest for the National Museum of Australia.
Location
Get directions
Maleny Showgrounds
13 Maleny-Stanley River Road, Maleny QLD 4552