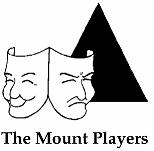 Presents
Written by Sam Shepard. Directed by Robert Wallace. Produced by Karlana Santamaria. By Arrangement with Music Theatre International.
Buried Child by Sam Shepard is a macabre look at an American Midwestern family with a dark, terrible secret. This play brought its author the Pulitzer Prize for Drama.
Although dark in many respects, it is delivered with humour and pathos. Heavily atmospheric and challenging, the play will entrance its audience with questions of morality and it's take on the disintegration of the American dream. There is hope however, as the final moments of the play suggest salvation with a surprise ending.
Mountview Theatre
56 Smith Street
Macedon, Victoria 3440
Book online but if you have any ticket queries, please contact Karlana on 0412 131 260 or karlana_mountplayers@icloud.com
TMP offers complimentary seats to Carers with a valid Carer Card attending with a paying patron. If you require a Carer Card ticket, please contact Karlana.