Auld Alliance and Green Fieldz At The Biersal Brewery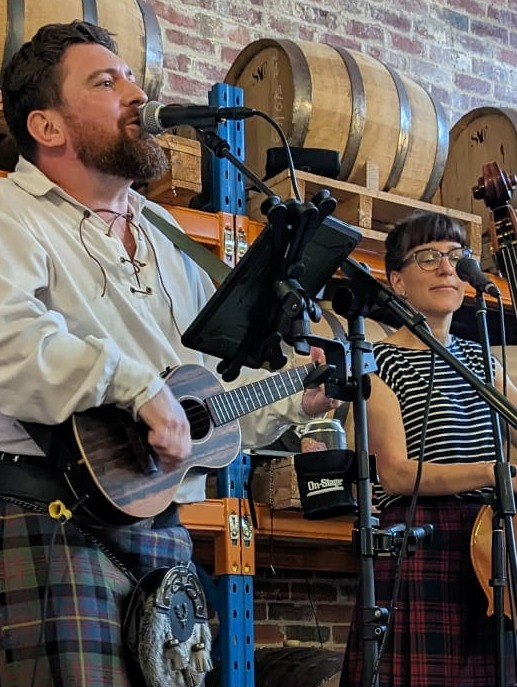 About
Glasgow born Graeme McColgan and Australian mademoiselle Amie Brûlée combine their Scottish and French roots with fine vocal harmonies, ukulele and double bass.
They perform an entertaining blend of upbeat traditional folk songs and beautiful heartfelt ballads from Scotland, Ireland, France, and Australia.
With a passion for folk music, whisky and wine, the Auld Alliance's warm sounds will transport you across to Bonnie Scotland and La Belle France with renditions of Caledonia, Loch Lomond, La Vie en Rose and Sur Le Pont d'Avignon.

Green Fieldz is Keith Rea and Sally Carter performing bluegrass, Celtic, ragtime, gypsy jazz, pop and old favourites. Stunning ukulele duets intertwining melodies and harmonies on well known tunes combine with gorgeous vocal harmonies, wild fiddle playing and virtuoso guitar playing. Sally and Keith feast on a show-stopping blend of genres and instruments that draw audiences in to enjoy their wonderful performance, lively onstage banter and warm humour.
Location
Biersal Brewery
27, Hartnett Drive, Seaford VIC 3198