A Chorus Line Auditions (SOLD OUT)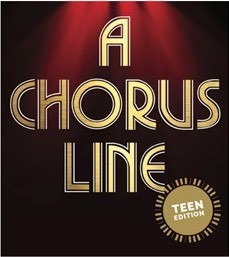 About
A Chorus Line: Teen Edition is a full-length version of the Pulitzer Prize-winning musical, adapted for performance by teenagers with family audiences. Every aspect of the show has been developed specifically for teenage performers: dialogue and content are age-appropriate, dance sequences are of a length befitting teenage dancers, and allowances are made to feature actors of any race or ethnicity.

Please check out our website at www.mloc.org.au for the audition pack.

General auditions will be held on the 18th, 20th & 30th April & the 2nd and 4th May at the Heatherton Uniting Church, 186 Old Dandenong Rd, Heatherton.

You will also be required to attend a dance audition on Sunday the 30th of April from 1pm to 5pm at 'The Factory', 65 Berwick-Cranbourne Rd., Cranbourne.

If you are invited for a call back you will be notified by email. Call backs will take place on the 7th of May from 1pm to 5pm also at 'The Factory'.
Location
Heatherton Uniting Church
186 Old Dandenong Road, Heatherton VIC 3202