Make a Plate (CANCELLED)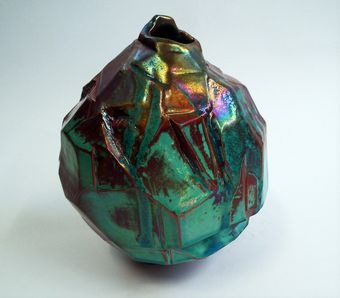 Shaping clay with your hands is one of the most rewarding and relaxing processes. This class allows you go through all the steps to make your own dishes from start to finish under the guidance of our professional teachers, finishing the workshops with some beautiful handmade pieces!

If you'd love the to learn all the technique of clay building then this is the workshop for you. You'll be guided by our experienced teachers, giving you all the tricks and skills needed to become a master artist. You'll get to learn the basics on pinching, slab, coils building.

The classes are small and personal to maximise your experience and everything you need is provided - including the clay, equipment and tools. Plus two items will be properly finished and fired!

At the end of the evening choose two of your favourite pieces and learn how to professionally finish them for firing, using a studio white glaze which is food safe and dishwasher friendly! NB: Firing your pieces takes roughly 4 weeks.
Saturday 27 May 2023 10:30 AM - 12:30 PM (UTC+10)
Location
Tuggeranong Arts Centre Workshop
137 Reed St Nth , Greenway Act 2901