In conversation with Gamiel Yafai


Positive Actions in Diversity, Equity & Inclusion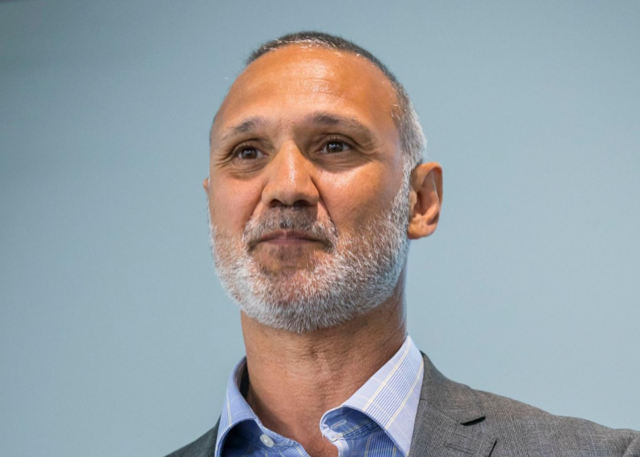 Coming to you from Melbourne Australia
About
You are warmly invited to join us for our event 'In Conversation forum with Gamiel Yafai', a multi-award winning Diversity, Equity and Inclusion Strategist and Board Director for the Global Centre for Inclusion. Gamiel is the co-author of 'Demystifying Diversity' and Yemen Proud, and Founder & CEO of the highly successful Diversity Marketplace
For anyone who has worked in the areas of human rights, diversity, equity, inclusion, and accessibility, we have a deep respect and care for the work because it reflects our values and beliefs.
Running DEI programs in workplaces can be overwhelming and just knowing where to start or where you are at on you journey is a challenge. There are many global issues we need to think about. At times, we can get bogged down in deficit narrative and approaches as we try to accelerate progress to achieve equality.
Leaders, practitioners, advocates, and activists, including allies, are looking to create a fair and just world. And we can agree that DEI conversations have matured. We often don't hear enough about the positive and successful initiatives, actions, and programs in place. This forum is going to explore some of the skilled approaches used to achieving positive outcomes.
In conversation with Gamiel, we will unpack some of the key issues and challenges of our time. Through storytelling and enquiry, Gamiel will provide highlights of some of the successful initiatives and programs of work he has been involved in, over the course of his career. There will be time for questions with Gamiel. The session will aim to provide organisational leaders, DEI and HR professionals (and those interested in DEI) with some guidance, optimism and inspiration to continue their professional and personal practice and sustain their energy levels and efforts.
Tickets for this event are free, however we are encouraging donations which will be made to the Turkey and Syria Earthquake Relief Fund, which will be through the Save the Children Appeal.
Brought to you by Tamera Seif (Gravitas Consulting Services), Roman Ruzbacky & Associates and Adrian Price.
Gamiel's Bio
Gamiel is more than an engaging, passionate, seasoned Diversity & Inclusion expert. He was the proud recipient of the Global Diversity Leadership Award presented by the Global HRD Congress and the author of 'Demystifying Diversity' and Yemen Proud. Gamiel is CEO and founder of Diversity Marketplace and has recently taken of a Board Member position at The Centre for Global Inclusion. Gamiel was recently recognised at the Milton Keynes Business Achievement Awards. He said 'Winning three awards was such an honour' These awards recognised not only Diversity Marketplace but also businesses' growing importance in the Diversity, Equity and Inclusion in the UK. The Awards were Business of the Year, Business impact in the Community and Celebrating Diversity.
Gamiel's first foray into the world of Diversity was in 2000 when was in publishing, collaborating with the then Commission for Racial Equality to promote the Amendments to the Race Relations act which require public bodies to take action on Race Equality. Now more than two decades later, Gamiel has built a award winning Global Diversity and Inclusion Consultancy working with companies that include: Publicis Group, The V&A, BAE Systems, Siemens, Rolls Royce, Channel 4, Zalando, South Pole, BNP Paribas, Brewin Dolphin the Welsh Assembly Government, Local Authorities, the NHS, Charities, Schools, Colleges and Universities and more...
Gamiel spent 15 years in business magazine publishing where he revitalised failing magazines. This is where he developed an interest in Diversity as a means of attracting new audiences and giving fresh content to readers and advertisers. Gamiel was head hunted by Havas to head up their Diversity and Inclusion practice before moving to Barkers (now Penna) where he accumulated a wealth of knowledge and experience in the areas of diversity and inclusive leadership.
Gamiel is a Trustee for Women Leaders UK, a member of the Employability Advisory Group for Bath University and a founding member of the MK Ethnic Business Community.
Location
Online event access details will be provided by the event organiser