Macquarie Singers The Romantic Imagination Concert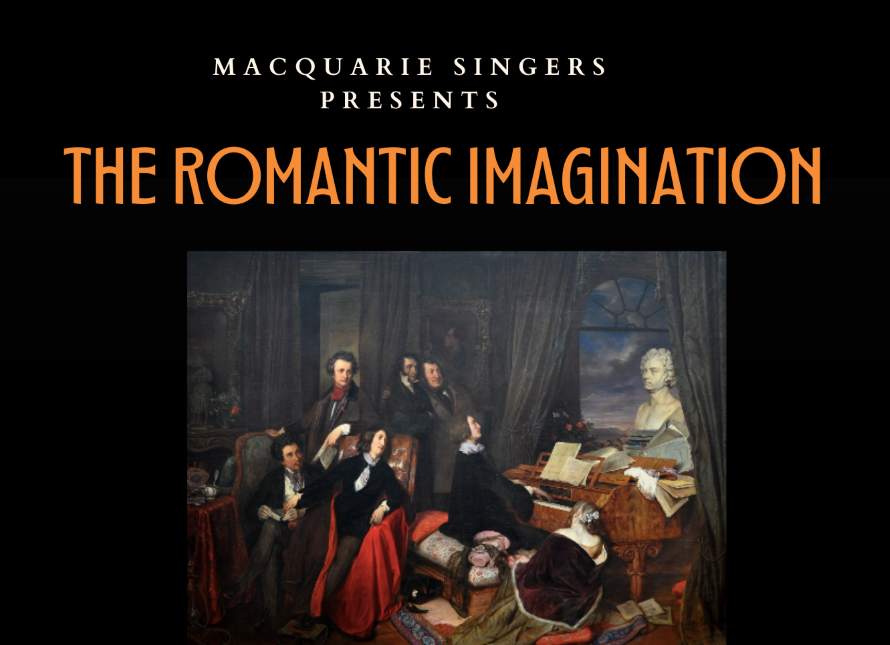 About
Explore the exquisitely poetic, the iconic and the supernatural, as the story of the boundary-smashing Romantic era unfolds through the choral music of Schubert, Berlioz, Liszt, and Brahms. Featuring new choral arrangements of Schubert's loveable Die Forelle and the
chilling Erlkönig, alongside the vivacious String Symphony No.7 by Mendelssohn.

Conducted by Dr Philip Eames with the Macquarie Chamber Orchestra Concertmaster Sagar Nagaraj Accompanist Callum Tolhurst-Close.
Date
Saturday 3 June 2023 3:00 PM - 5:00 PM (UTC+10)
Location
Get directions
Turramurra Uniting Church
10 Turramurra Ave, Turramurra NSW 2074