MINDFUL POTTERY & YOGA FOR MUMS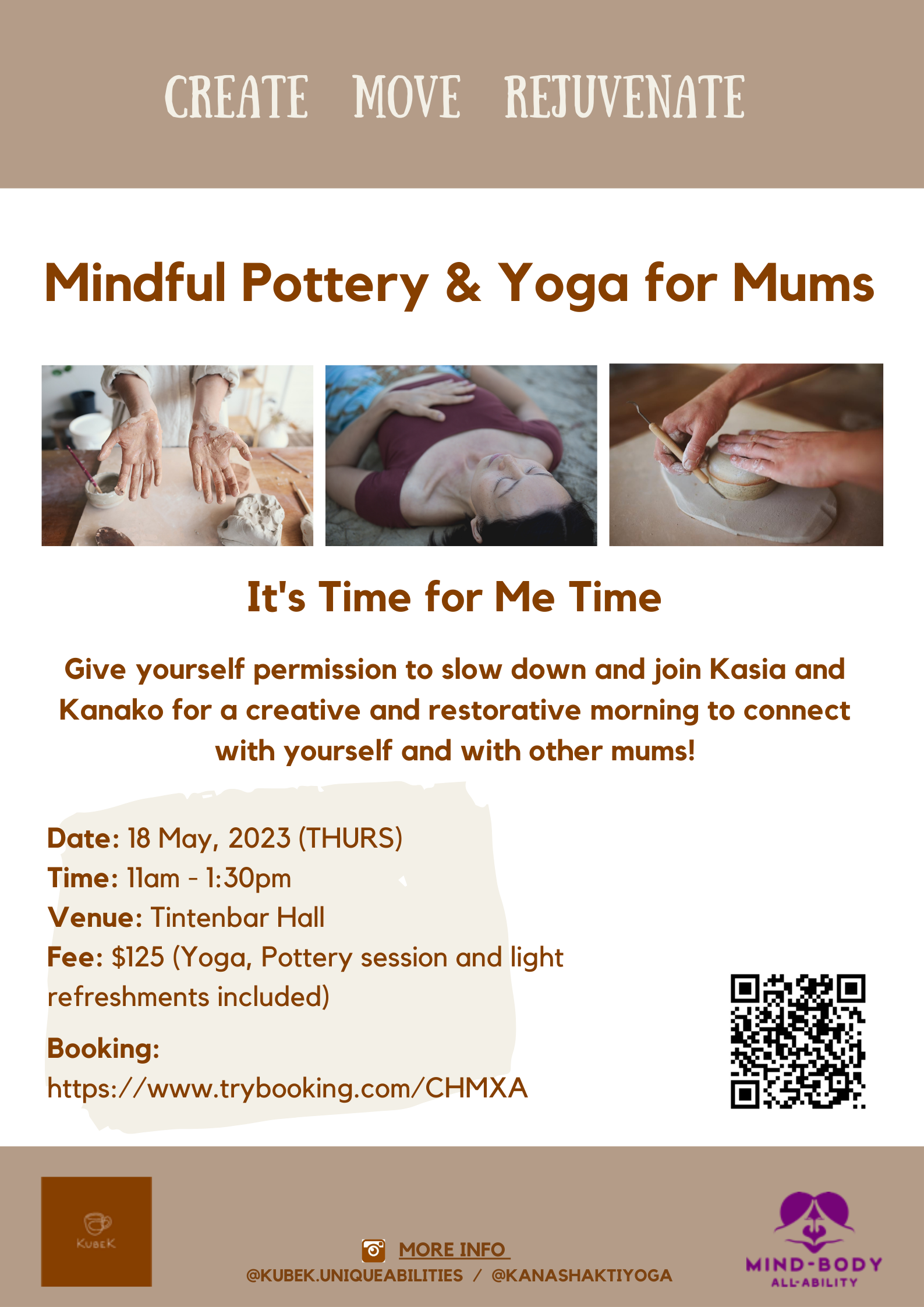 About
Join Kasia and Kanako for a creative and restorative morning to connect with yourself and
with other mums.

Kanako will first guide you through a series of gentle yoga and breath-centered mindful
movements to warm up the body and melt away the tension to become more present and
comfortable in our body and let the creative juice flow for the pottery session.

Kasia will guide you through the creative process of making a candleholder or an incent holder. Working with clay is a beautiful way to relax, be present, connect to yourself, feel grounded and be playful. You will get as creative and muddy as you want to and cherish your unique ceramics for years.

We will finish our morning together with a guided relaxation gently preparing ourselves to ease back into our day with a fuller cup feeling more relaxed in our body and mind.
Location
Tinterbar Hall
Tinterbar Rd, Tinterbar NSW 2478