Mark Curtis and the Flannelettes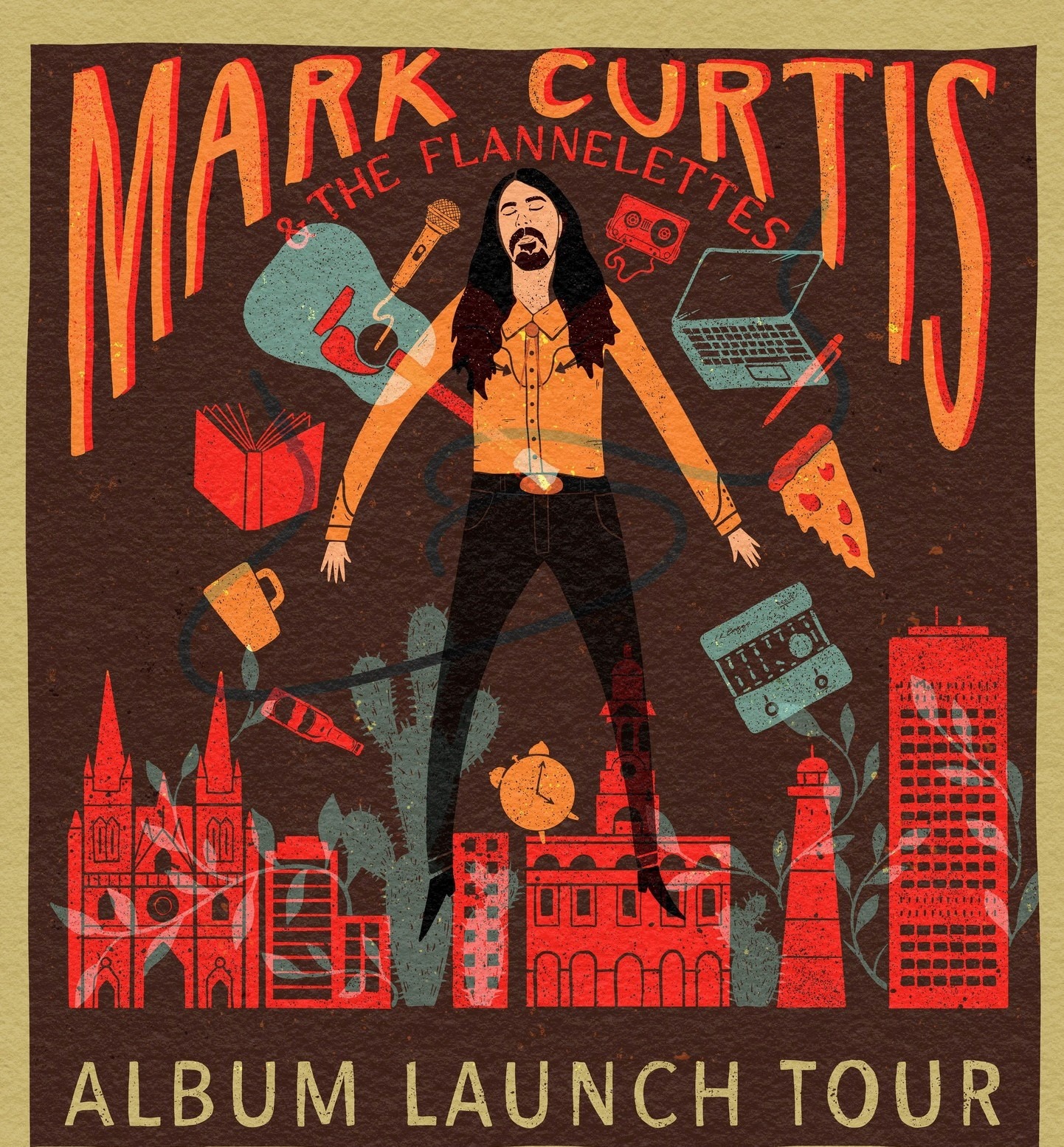 About
Mark Curtis and the Flannelettes are thrilled to be releasing their long-awaited debut record at Trinity Sessions
Those moments when a song taps into your psyche, hints at your vulnerability, and makes you smile at the same time you feel seen – Mark Curtis offers them in spades.
Drawing influence from artists such as Wilco, Gillian Welch, The Beatles, Finn brothers and Daniel Johnston, he has a gift for communicating the fragility of being human in music that's both poignant and playful.
Teamed up with his Flannelettes, Bonnie Aué (upright bass), Michael Hutchison (drumkit), and William Jack (cello) he creates quirky songs drenched in harmonies, cynicism and humour. A little bit alt-country, a lot their own sound.
Trinity Sessions is a fully reserved seating concert style venue with bar facilities pre-show and interval. The bar is not open during the performances. Trinity Sessions sells a range of beer, wine, cider, soft drinks and small snacks. No BYO drinks allowed and no BYO food allowed into the concert space.
ACCESSIBILITY - Should you require a wheelchair space please contact Roger on 0401122256 or trinitysessions@outlook.com.au to arrange.
Date
Sunday 9 July 2023 4:00 PM - 6:45 PM (UTC+09:30)

Bar from 3pm Concert Space Doors 3.30pm (subject to sound check) Music at 4pm
Location
Get directions
Trinity Sessions S
318 Goodwood Road, Clarence Park South Australia 5034