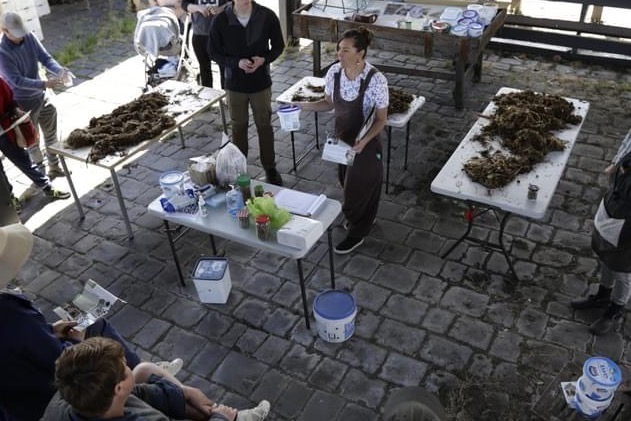 About
This workshop is for those who would like to get involved in the whole process of urban mushrooming from start to finish, and dive deep into co-created mycelium and mushroom growing projects.

This workshop invites you to become part of a learning community and founding member of the Mycelium Connector Hub. The aim of the Connector Hub is to not only grow mushrooms for food, but to experiment with growing different varieties and uses of mycelium.

You will share in the locally sourced substrate supplies, prepare your own mushroom buckets and choose your own grain spawn, along with finding other co-collaborators to work on fungi based projects.

By the end of this workshop you will have:
- Co-created the vision as a founding member of the Mycelium Connector Hub
- Have up to 20L's of substrate ready to pasteurise (pasteurisation onsite optional)
- Grain spawn to choose from
- Opportunities to become part of a team to expand your mushroom cultivation interests.
Location
Get directions
Kensington Stockyard Food Garden
Serong St, Kensington VIC 3031