Big BOX Play Day - A World Play Day Event (SOLD OUT)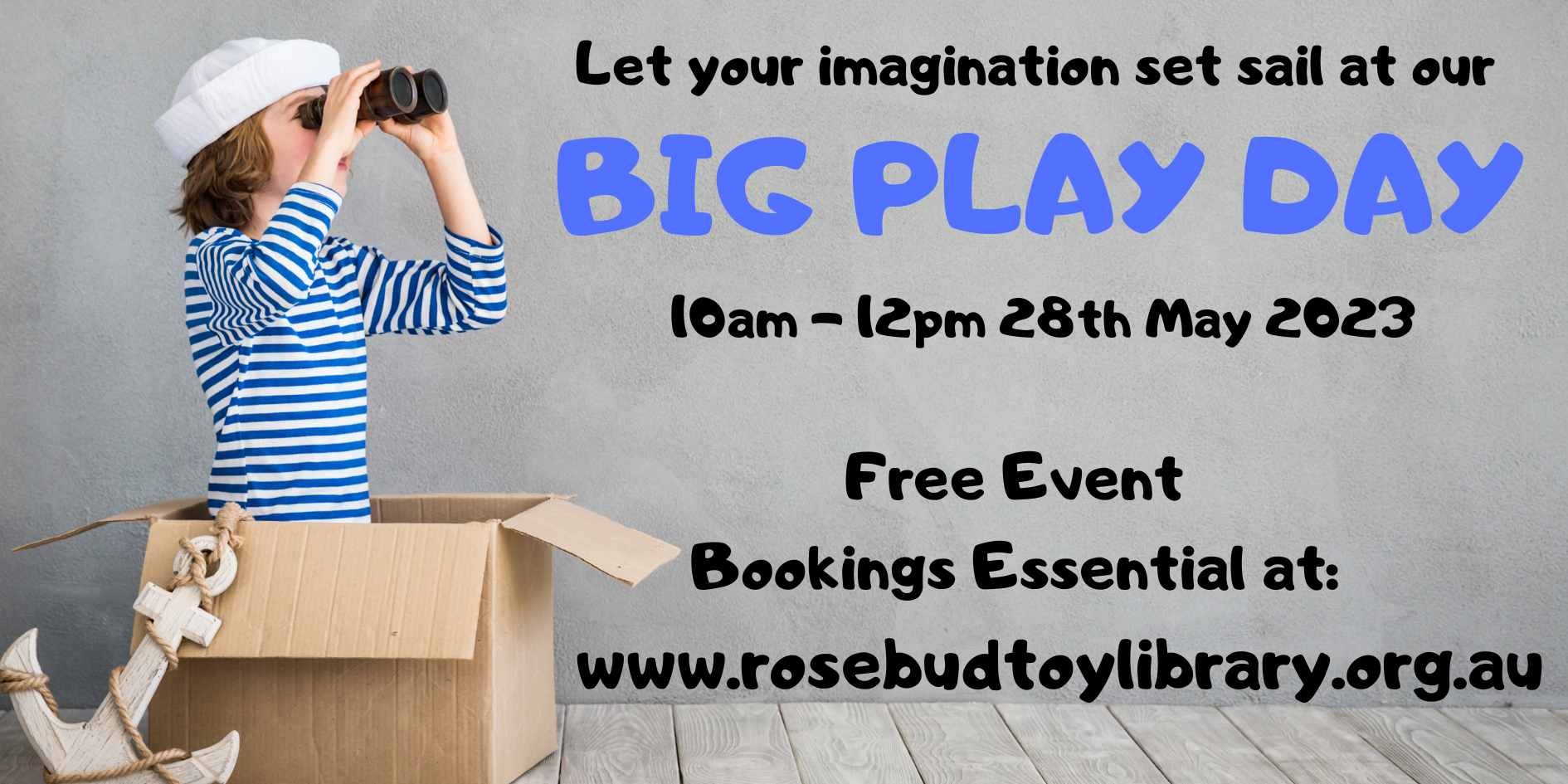 About
Join us on Sunday the 28th May for a Big BOX Play Day to celebrate World Play Day!

This year we are at an amazing new venue - Eastbourne Primary School. It will be a great morning of Big BOX Craft for the whole family with boxes of all sizes you can use to create rocket ships, boats, race cars or anything else you can imagine.

Make sure you book your tickets today for this free event today. The first 30 families that book will receive a free giftbag of goodies to take home.
Date
Sunday 28 May 2023 10:00 AM - 12:00 PM (UTC+10)
Location
Get directions
Eastbourne Primary School Hall
13 Allambie Avenue, Rosebud Vic 3939