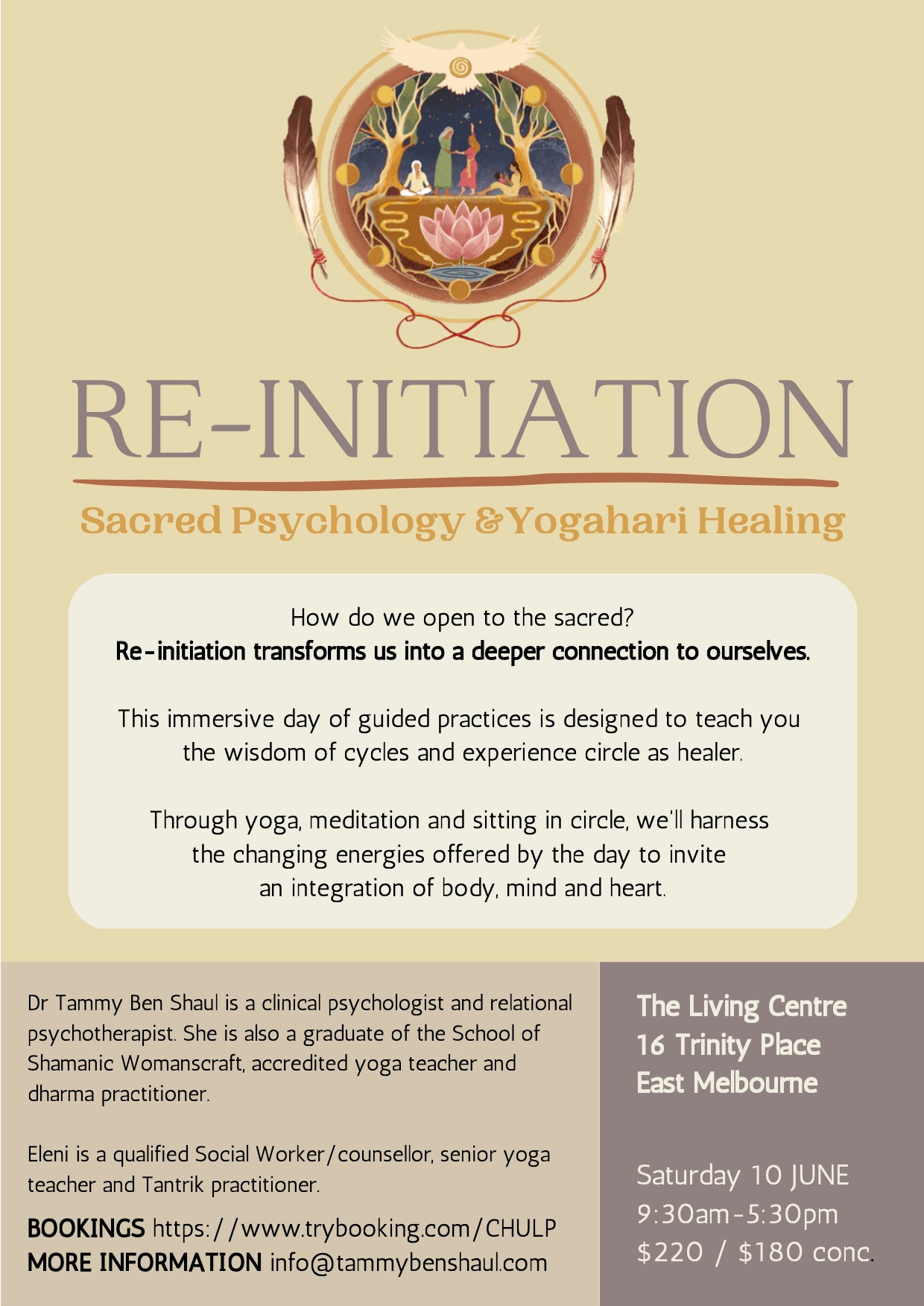 About
How do we open to the sacred?

Re-initiation transforms us into a deeper connection to ourselves. This immersive day of guided practice is designed to teach you the wisdom of cycles and experience circle as healer.

Through yoga meditation and sitting in circle, we'll harness the changing energies of the day to invite integration of body, mind and heart.
Date
Saturday 10 June 2023 9:30 AM - 5:30 PM (UTC+10)
Location
The Living Centre
16 Trinity Place, East Melbourne Victoria 3002